VIDEO: Liberal Arts —Jazz for the Mind
Jacob England and Lauren Chapman riff on the surprising way they applied liberal arts principles during their teaching internships.
VIDEO: Directing His Own Big Band
Joel Gordon organized and conducts his own Kansas City big band — the Trouble Clefs — while on breaks from pursuing a music major at Truman State University.
"Everyone is so friendly and helpful! I know that when I have concerns, the professors will take time to talk with me and find what they can do to help me in my pursuit in music."
—Patty S.
Music Major


"The care and concern that my professors have for their students is the best part of classes here. They come to class every day truly excited to teach their subject."
—Christopher B.
Music (Liberal Arts) & English Double Major
"Truman has allowed me to pursue my passions in both German and music. The faculty have mentored and collaborated with me through various teaching projects which have greatly prepared me for a career in education."
—Brian J.
Music & German Double Major

"I like the small class sizes and how each professor generally teaches a small number of classes. Because of this, all my professors know my name and how I perform in the class. It helps to hold me responsible and gives me extra motivation to do my best."
—Jazmyn B.
Music Major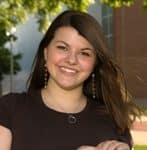 The diversity of the students at Truman definitely surprised me. We're in a small town in northeast Missouri, but there are students from all over the world here.