As a German major or minor at Truman, your studies will build upon three pillars: language, literature and civilization
Rigorous and Innovative Classes
Take advantage of our wide range of course offerings, from beginning through advanced language study, literature, civilization, translation, German for business, the senior Capstone, and specialty courses such as our faculty-led course to Düsseldorf.
Related courses in art, mythology, literature, cultural history, geography, politics, or philosophy naturally cross over into German studies.
Our low 16:1 faculty-to-student ratio means you'll get the personal attention you need to succeed. Experienced faculty – not grad students – teach all of your classes, and tutoring is available for lower division courses.
Study or Work Abroad
Hone your skills overseas – over the summer, for a semester, or an entire academic year – by joining one of our many study abroad or work-abroad programs, which include Austria, Germany, and Switzerland. You can study overseas for the same price as on campus.
Or why not join one of two faculty-led courses to Düsseldorf? You don't have to know any German to participate in a personal, full immersion experience of Germany's culture while under the care of your German professor.  If you are more advanced, you'll earn credit for the German major on this trip.
See the Study Abroad office for more information.
Immerse Yourself 
You don't have to leave the country to keep up your German skills outside of the classroom. Join the German Club. Enjoy coffee and conversation at the weekly German Table and connect with your German heritage. You can even earn Truman credit for teaching German in our public schools.
Whatever your interest, there's a place for you here.
Preparing for Lives That Matter
As a German major at Truman, you'll be well-positioned to compete for top grad schools or further your career in fields such as international business, translation, journalism and government work. Our program has helped produce many Fulbright scholarships for our graduates.
Other amazing paths our students have taken:
Other Amazing Paths Our Students Have Taken
Washington University for graduate study
Swaziland, Africa with the program "Save the children"
Director of Health Education and Communication for Pediatric HIV/AIDS Cohort Study.
Monterey Institute (California) to study  Translation and Interpretation
Instruction of Technical Writing in Munich, Germany.
High School German and English in St. Louis.
Law School
SIEMENS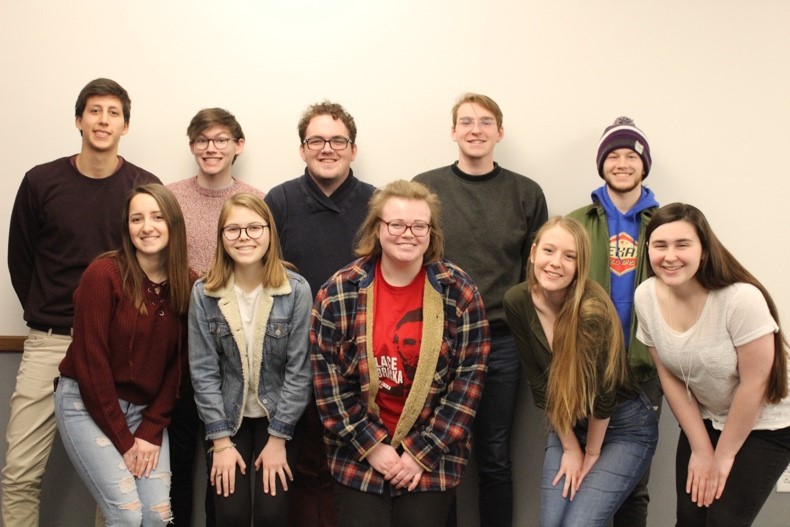 Paris Chamber of Commerce exam
February 15, 2019
French students ready to take the Paris Chamber of Commerce exam ! The students from the French for Tourism class are actively preparing to take the Paris Chamber of Commerce exam! The majority of the students chose to register to take the French Business exam, while some prefer to take the French for Tourism exam, […]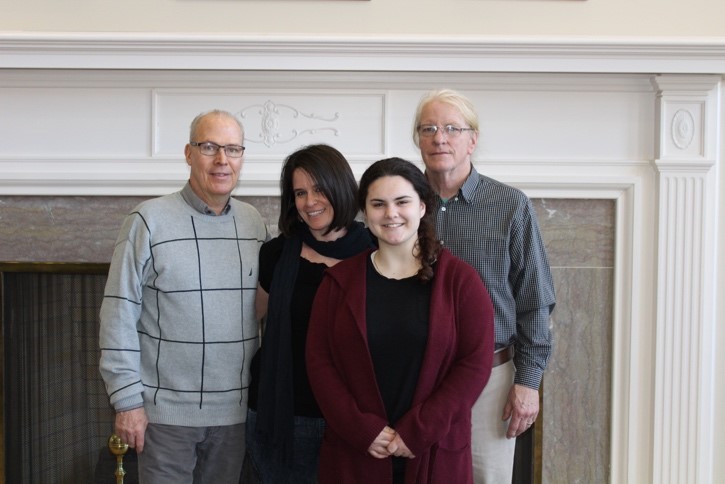 Elisabeth Shirk wins award!
February 15, 2019
Congratulations to Elisabeth Shirk ! Elisabeth Shirk, a French major, won a very competitive scholarship ($4,000) through the American Society of the French Academic Palms. Among the application requirements, Elisabeth had to write an essay in French describing herself, her current level of French study, why and for what purpose(s) she is studying French, and […]