Truman's French major, along with our French Minor, French minor in Translation, and French minor for the Professions, provide a gateway to exciting  job markets in the United States as well as France, Canada, Switzerland, Belgium, the continent of Africa, and more. Common double majors include another language, Business Administration, Political Science, Biology, Psychology, English, Linguistics, Philosophy/Religion, and History. And with a French major, you can pursue teaching certification through our Master of Arts in Education program.
You can also add to your resume a professional French diploma from the Chamber of Commerce and Industry of Paris Ile-de-France.
Turn on Your French
Take part in the annual French Immersion Weekend offered off-campus at Camp Jo-Ota. Enjoy outdoor games and activities in French, prepare authentic French meals—before the weekend is over, you'll be thinking in French. You might also want to consider living in Missouri Hall's Romance Language House;  this special wing within the residence hall is reserved for students studying French, Spanish, Italian, or Portuguese.
Internships in Toulouse (France) and scholarship (Bourse Olympe de Gouges)
The French program is seeking ways to expand the transformative experience of its students in order to complement their professional preparation and is offering an opportunity to volunteer in Toulouse, France for at least one month every summer for the Croix-Rouge (Red Cross) or Les Restos du Cœur. This program will be conducted as a one credit course over the summer, all necessary institutional fees will apply.
To apply to the scholarship offered for this program, download this form [PDF]
For more information, contact Dr. Audrey Viguier (aviguier@truman.edu)
Study Abroad
Of course, you'll want to hone your French by participating in one of our study-abroad programs – whether for the summer, for a semester, or for an entire academic year. It's never too soon to start exploring the possibilities offered through our Center for International Education.
Want to teach English in France?  Many of our graduates spend an academic year in France through the Teaching Assistant Program in France (TAPIF). As an English TA, you assist English teachers in a French public school and receive a monthly stipend while experiencing French culture first-hand.
Preparing for Lives That Matter
Your French knowledge and skills will springboard you into a host of professional career choices, from entry-level positions with multinational companies to admission to top graduate schools.  Some of the options our graduates have pursued include:
Truman's MAE-Foreign Language Program (ESL add-on certification available)
Linguistics & Applied Linguistics
Translation
Journalism
International Relations
International Business and Accounting
Law School
Government Work
Peace Corps & NGOs
Doctoral Programs in French Studies
French companies have created more than 550,000 jobs for Americans, and US companies employ more than 750,000  people in France.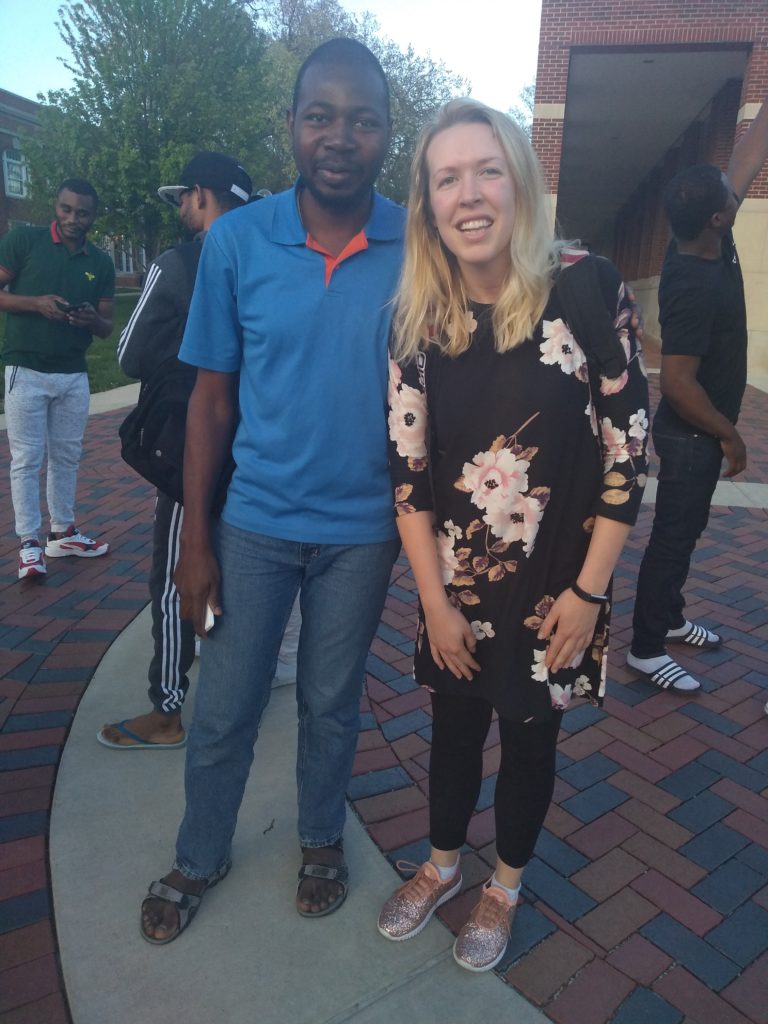 UNITED SPEAKERS SAYS "A bientôt"!
May 12, 2019
The student-led English as a Second Language organization on campus, United Speakers, had an exciting 2018-2019 school year. Beginning the year with a $500 grant from the Foreign Language Association of Missouri, United Speakers had the ability to buy instructional materials and supplies for the classes they teach in four different locations. One exciting purchase, […]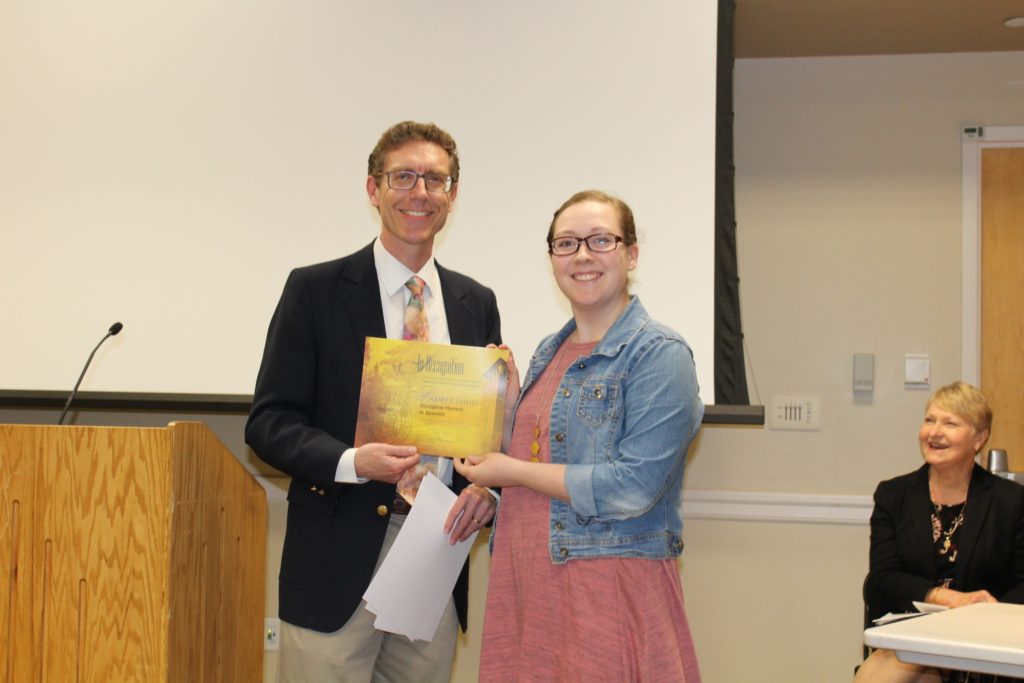 Classical and Modern Languages "Celebrating Student Success" Awards Reception
May 7, 2019
The 2019 Classical and Modern Languages "Celebrating Student Success" Awards Reception was held on April 30 in SUB Georgian Room A. Awards were presented to outstanding students from various language disciplines by faculty members. Every year, the Department of Classical and Modern Languages hosts the reception to recognize the accomplishments of student recipients of national […]