Master of Arts in Education: Specialty Area Requirements for Exercise Science Education
(Specialty Area Requirements in addition to the MAE requirements of three letters of recommendation.)
Applicants must have a minimum 3.0 GPA in 15-hour specialty track courses within the Bachelor of Science major.
Personal statement should address motivation to become a physical educator and related current experiences.
---
GPA Sheet—Physical Education
Current as of 1 July 2018
Please see your Education advisor each semester to ensure smooth processing through the program.
Students being certified to teach in Missouri must have a 2.75 or higher GPA overall, a 3.0 GPA or higher in their content area, and a 3.0 GPA or higher in professional classes (mostly education classes).  This GPA sheet was crafted to help students keep track of these three GPA calculations, as well as to aid with advisement and enrollment.  If students have any questions about their GPA, they should meet with their specialty area advisor.
Download GPA Sheet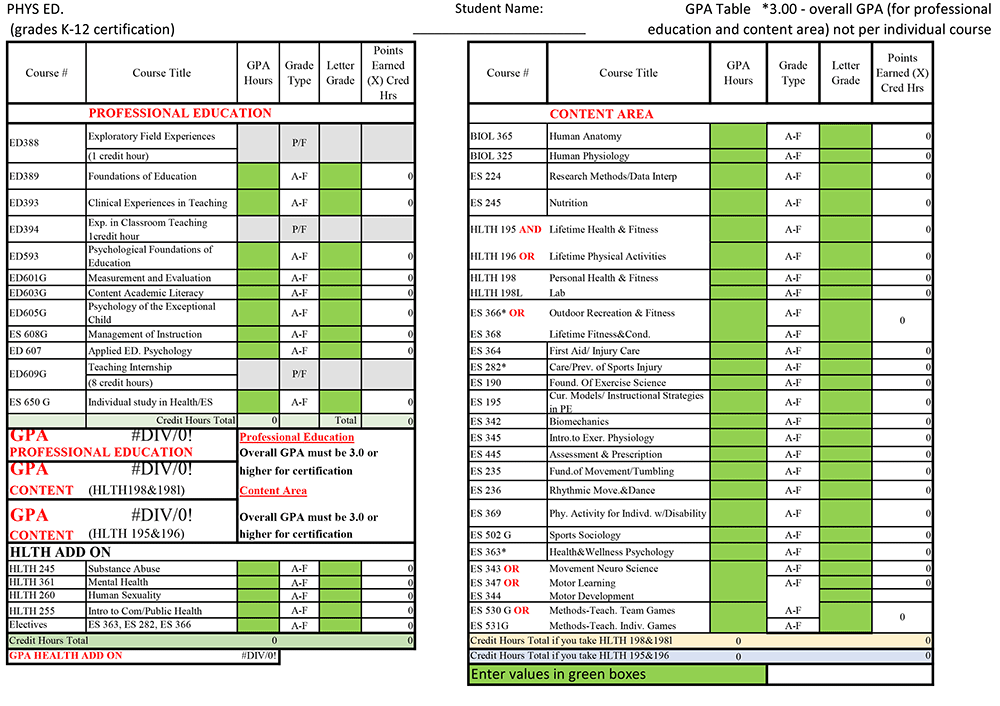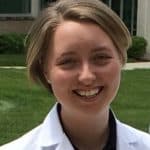 Majoring in Exercise Science at Truman was the best decision I could have made in preparing for my graduate studies and career in physical therapy.  The curriculum established a solid foundation in kinesiology, nutrition, anatomy and physiology to prepare me for rigorous work in graduate school; the compassionate and knowledgeable faculty rounded out the optimal learning experience.