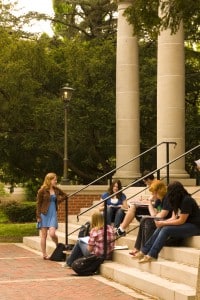 School of Social & Cultural Studies: Philosophy and Religion Department
The Philosophy and Religion Department at Truman State University is dedicated to freedom of thought and inquiry.
The various aspects of the study of philosophy and religion reflect some of the quintessential efforts of human beings throughout history to know themselves, their society, and their purposes in life. Philosophy has also sought to free individuals from the forces of ignorance, fear, and injustice in society. The exploration of religious traditions likewise requires students to see the world as others have and to challenge their perceived notions about what is "true" and "right" in the world.
The support for critical inquiry on the part of our Philosophy and Religion faculty inevitably goes hand in hand with the advancement of knowledge and the personal, social, and intellectual growth of our students.
Philosophy and Religion Academic Programs
Goals of the Philosophy and Religion Program
Broad, foundational understanding of the history and practices of philosophies and religions;

Engaged familiarity with methodological questions in philosophy and religious studies;

Knowledgeable appreciation of other disciplines and of philosophical issues and questions of religion that relate to other disciplines;

Critical and empathetic textual acuity;

Cognitive skills;

Communication and argumentation skills;

Intellectual independence;

Capacity for open-mindedness and ethical sensitivity.
Philosophy and Religion Curriculum
The philosophy and religion major is flexible, and almost half our students are double majors. It is an area of study that can be integrated with any other field in the liberal arts. It is also a great complement to pre-professional programs, especially in education and health sciences — fields in which our majors regularly find jobs after graduation.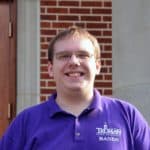 Truman is really the land of opportunity. If there is a project or idea that you want to pursue, all you have to do is reach out to students and faculty and the idea can become reality. I was able to collaborate on a variety of ventures from research projects, to starting new organizations, to finding internships, and even planned some travel experiences. Your imagination is the limit here!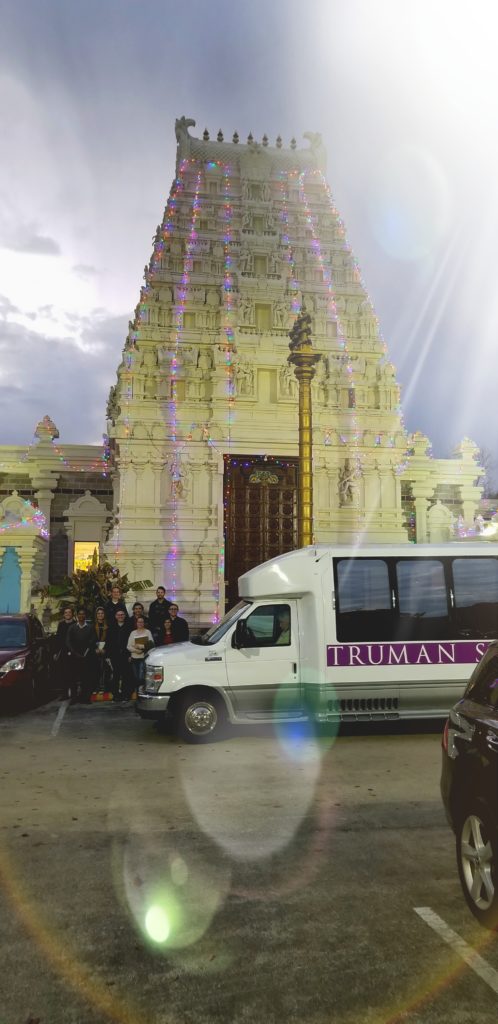 PHRE 310 Hindu Tradition field trip
December 2, 2018
  Check out the following photos from Dr. Pflueger's recent field trip to the Hindu temples of St. Louis with his PHRE 310 class.
October 19, 2018
  See the Truman Index article detailing this exciting new initiative.