Theatre Department
Theatre Facilities
The Theatre Department offers a range of facilities where students can work on their craft — from performance halls to scene and costume shops to acting and design labs.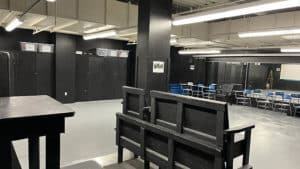 Acting Lab




Ophelia Parrish 310
The acting lab has a sprung floor, large wall mirrors for movement work, a Bluetooth sound system, and a full array of acting furniture and props for scene work.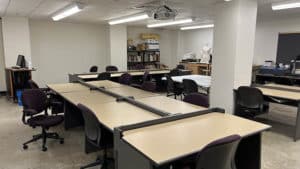 Design Lab




Ophelia Parrish 320
A dedicated design lab has smart-classroom capabilities with overhead camera to display close hand work. The lab also has a dedicated light lab for lighting class projects, iPads for rendering projects, and Apple computer workstations with relevant design software.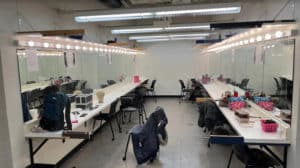 Makeup/Dressing Rooms




Ophelia Parrish

 331
A separate makeup room allows for wig design and styling as well as makeup classes. Our gender-neutral dressing rooms accommodate a large cast while maintaining a private space for showering and changing.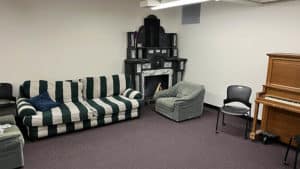 Green Room




Ophelia Parrish

 341
Truman's green room is a lounge for performers before, during, and after a performance when they are not engaged on stage. Green rooms typically have seating for the performers, such as upholstered chairs and sofas.  This space is also used for rehearsals and working on smaller projects when not in use for a show.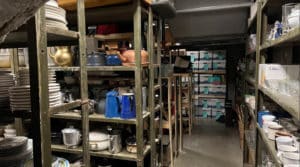 Prop Closet




Ophelia Parrish

 351
The department prop closet holds a range of hand props that can get pulled for various plays and projects.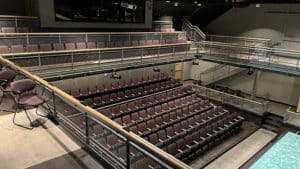 James G. Severns Theatre




Ophelia Parrish

 1301
The James G. Severns Theatre is a 250-seat theatre with removable floor, LED lighting, and large-scale projection equipment.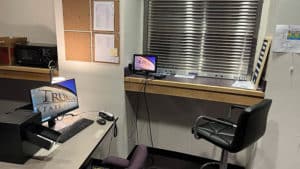 Box Office (Severns Theatre)




Ophelia Parrish

 1301
The Box Office has professional quality ticketing software to meet the needs of our front office house staff.  Tickets can be scanned from the phones of Truman's patrons or from regular hard copy tickets.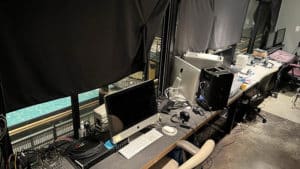 Control Room (Severns Theatre)




Ophelia Parrish

 2305
The Severns Control Room serves as the hub for managing all technical elements (sound, lights, and projections) during the run of a show.  All the equipment is entirely student-run.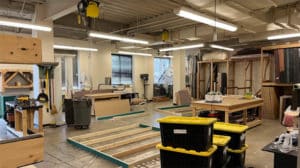 Scene Shop




Ophelia Parrish

 1331
Truman's Scene Shop has a wide range of hand tools and large equipment to help students and staff build the needs of each production.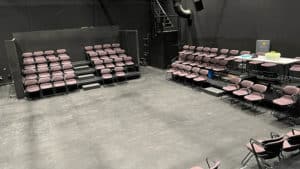 Black Box Theatre




Ophelia Parrish

 2302
Truman's Black Box Theatre is our versatile performance space.  The seating can get reconfigured in proscenium, three-quarter, or arena styles depending on the needs of the individual production. This particular space is the traditional home of the student-directed lab show produced every semester.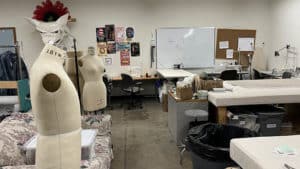 Costume Shop




Ophelia Parrish

 2321
The Costume Shop allows for a wide range of costume production activities. It includes both home and industrial sewing and overlock machines to provide for all skill levels. The workspace is equipped with generous cutting tables, industrial ironing stations, and industrial steamers. Commercial dress forms, half-scale dress forms, and an extensive pattern archive support pattern-making activities.

Costume Storage




Ophelia Parrish 301
A large storage area for costumes and accessories is accessible from the shop and dressing rooms by freight elevator.