The Theatre Department encourages students to cultivate a broad range of talents and interests. A combination of theatrical studies and wide-ranging study in the liberal arts and sciences, along with extensive hands-on experience, prepares students for professional adaptability in theatre as well as education, entertainment, law, sales and marketing, small business management, and a variety of other fields.
Broad Range of Professional Development
Theatrical Productions
Our theatre program emphasizes practical experience at every level of production. Students perform, design, direct, choreograph, construct, circuit, paint, sew, write plays, research, and teach.
Opportunities for All Students
The casts for the theatrical productions include students from all disciplines from first-year students to seniors. Other positions include working with scenery, costumes, marketing, and box office.
Truman Theatre in Action
Watch the process of putting "She Kills Monsters" on the stage.
Pride@Prejudice
Pride@Prejudice
By Daniel Elihu Kramer
Directed by Ann Rapp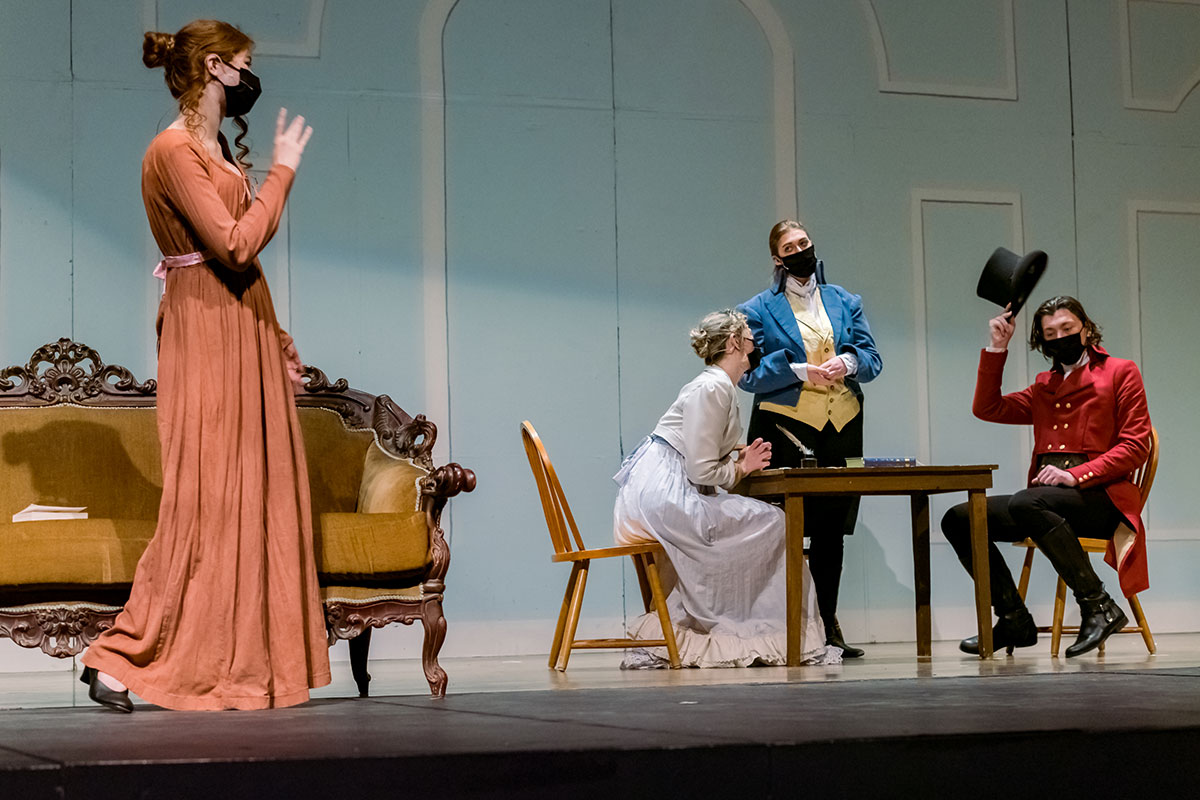 After the Blast
After the Blast
By Zoe Kazan
Directed by Dana Smith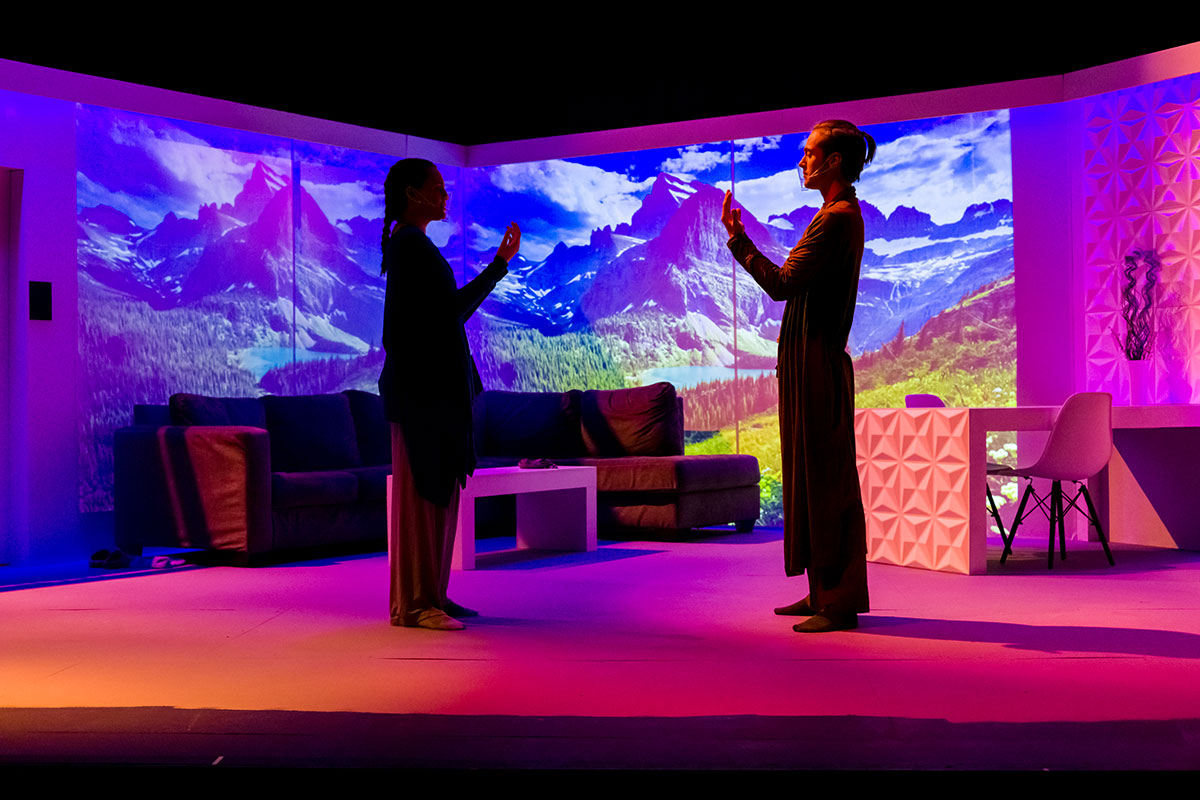 The Revolutionists
The Revolutionists
By Lauren Gunderson
Directed by Dana Smith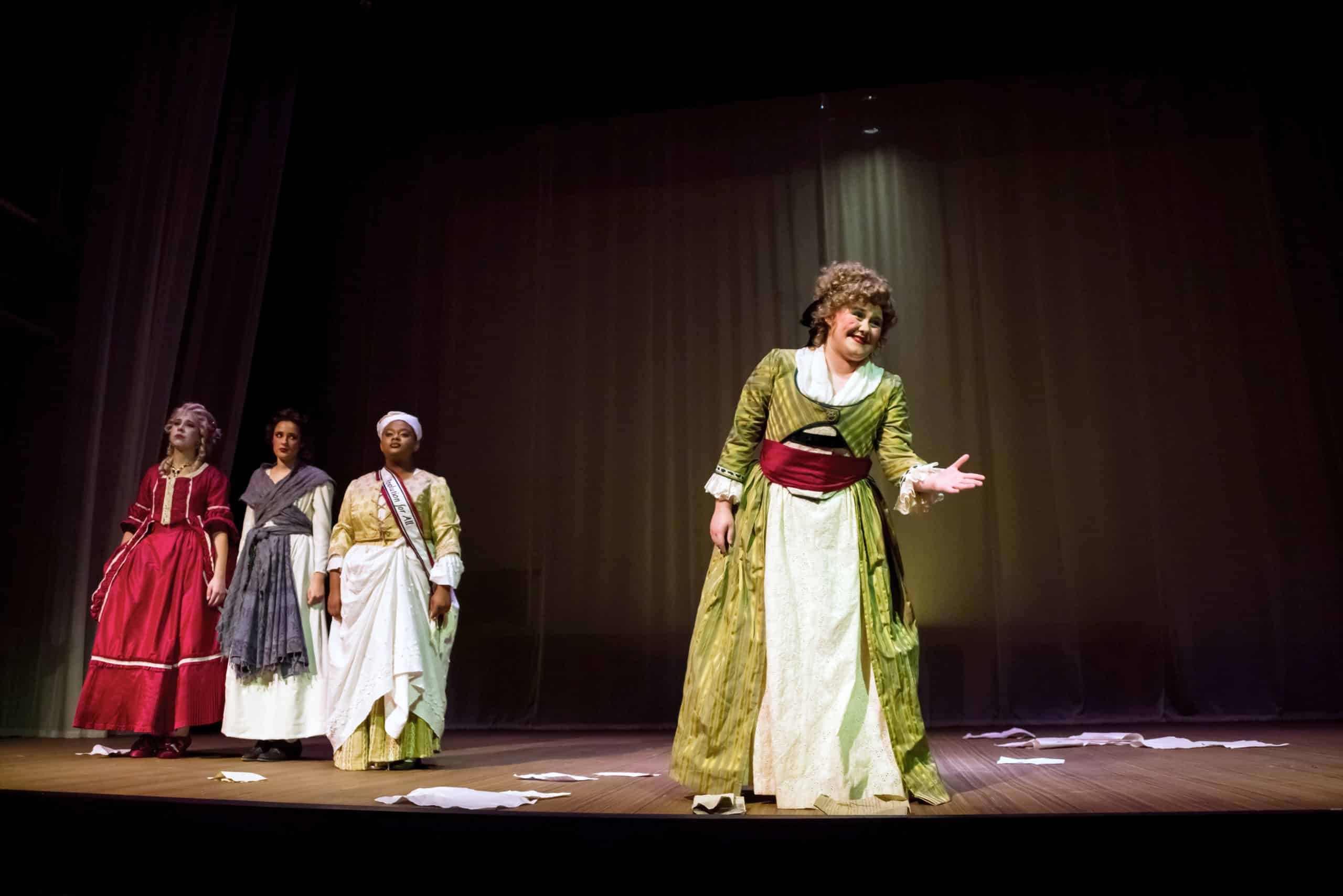 Drinking Habits
Drinking Habits
By Tom Smith
Directed by Senior Courtney Kopp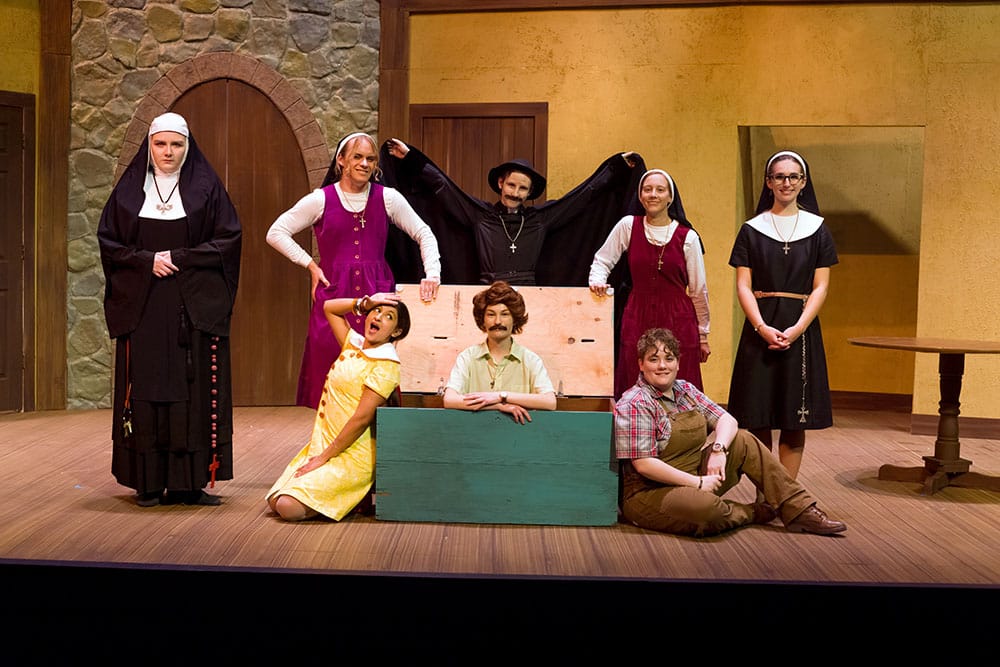 Professional and Supportive Learning Environment
Facilities
The Theatre Department's facilities feature a 240-seat courtyard theater with stage and seating that can be moved to create thrust or proscenium-style settings. Other spaces include a Black Box Theater, scene shop, costume shop, acting lab, design lab, dressing rooms, make-up room, and green room.
Theatre Facilities
Scholarships and Jobs
Theatre students can apply for scholarships for first-year students, as well as major-specific scholarships made available through the Truman State University Foundation. Students can also pursue positions within the theatre production staff ranging from scenery, costuming, and sound, to publicity and promotions, to technical internships.
Scholarships and work experience