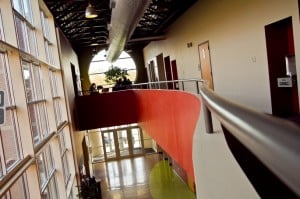 School of Social & Cultural Studies: Psychology Department
The Psychology program at Truman reflects the breadth, excitement, and rigor of scientific inquiry into human behavior and experience.
The distinguished and dedicated faculty in the Psychology Department — one of the greatest strengths of our program — are professionally active and have a wide breadth of research and teaching interests covering popular specializations that include business psychology, biofeedback, clinical psychology, cognition, development, learning and memory, parenting, psychopharmacology, and more. Our faculty prides itself on being available to students, and numerous research teams throughout the department engage students in original research.
Bright and curious students are attracted to our program because they want to learn how they can help people find their way to more meaningful lives.
Psychology Academic Programs
The Psychology Department offers a variety of courses in the major specializations of psychology: abnormal psychology, applied, clinical, cognitive, developmental, industrial, physiological, social, and others.

Psychology Department Objectives
Provide a broad-based education in the discipline:
Psychology has long been recognized as a liberal arts and sciences discipline. This recognition is a consequence of Psychology's study of human behavior (alone, in groups, interacting with the environment) and conscious experience (attitudes, emotions, and thoughts). The Psychology curriculum at Truman State University reflects the American Psychological Association and the American Psychological Society's recognition of the subject matter of the discipline.
Instruct students in the scientific method:
In trying to understand the domains addressed by the discipline, Psychology employs the scientific method and statistical inference and analysis to gather and assess data. Upon graduation from Truman State University, students should understand and appreciate the rationale and methodology of scientific inquiry.
Prepare students for success in graduate school and in the workplace:
Major courses are geared toward preparation for graduate school. The content areas in Psychology reflect those sampled by the Graduate Record Exam Advanced Test in Psychology. Students are encouraged to become involved in psychological research and internship opportunities that are available. In addition, the variety of courses offered provides students with a broad perspective on human behavior and thought that may be applied across multiple workplace settings.
Psychology Curriculum
The Psychology curriculum includes physiological bases of behavior such as the brain and nervous system, sensory mechanisms, and perception; learning, memory, concept formation, thinking, language, and problem-solving; development, personality and abnormal behavior; psychological testing; and the influence of social contexts on the individual. In addition, opportunity is provided for students to become involved in psychological research.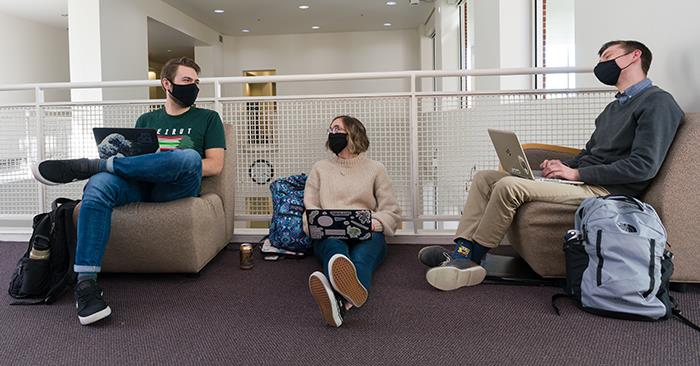 Mask Policy Remains in Place, Will be Reviewed Nov. 5
September 20, 2021
After considering a variety of factors, including recent campus surveys, the number of active cases in Adair County, the advice of public health professionals and CDC guidance, Truman will continue the current mask policy and will review and reevaluate the policy by Nov. 5.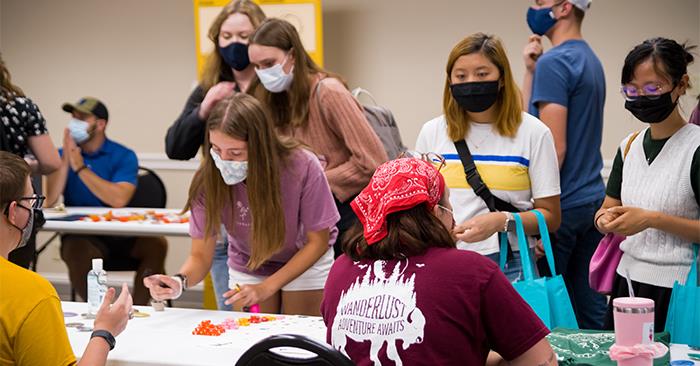 Incentive Programs for Student Groups and Employees Encourage Vaccinations
September 20, 2021
In an effort to increase vaccination rates, the University is implementing two incentive programs – one for student groups and another for employees. Student clubs/organizations, athletic teams and residence halls are eligible to receive a cash award for their group if 85% of the registered members have verified being vaccinated with the University. For employees, the incentive program includes the possibility of an additional two paid days off.