Truman's Music Department provides substantial performance and academic background in the field of music. Here, you have the opportunity to receive individual attention while you study the intricacies of music. In addition to private lessons in voice, instrumental, and composition, you can audition to play and sing in as many ensembles as your schedule permits.
Music Programs and Studios
Music students can choose from the band, choral, jazz, and orchestra programs as well as several studios for specific instruments. These opportunities allow you to perform with others and specialize your musical training.
Music Minor
Enhance your musical knowledge and performance skills.
Musical Theatre Minor
Build foundational skills and enhance your knowledge in the areas of music, theatre, and dance.
Professional Learning Environment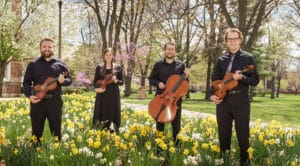 Performance Opportunities
Participate in ensembles that include choral, instrumental, and jazz and athletic bands. Many ensembles are open to all majors and backgrounds, and you can pursue what fits your skills and interests.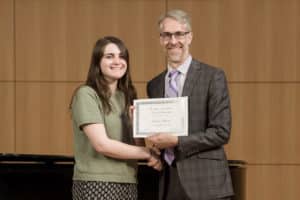 Scholarships for Musicians
All Truman students — including incoming students — are eligible to audition for Music Service Scholarships. The scholarships are awarded based on ability demonstrated in your music audition.
Get an inside look at the some of the music facilities in the Ophelia Parrish/Fine Arts Center which is home to the Music Department at Truman.
Explore Music Facilities
Accreditation
Accredited by the National Association of Schools of Music (NASM), Truman's music program prepares students to enjoy music on whatever level they choose.