Military Science Department
Army Nursing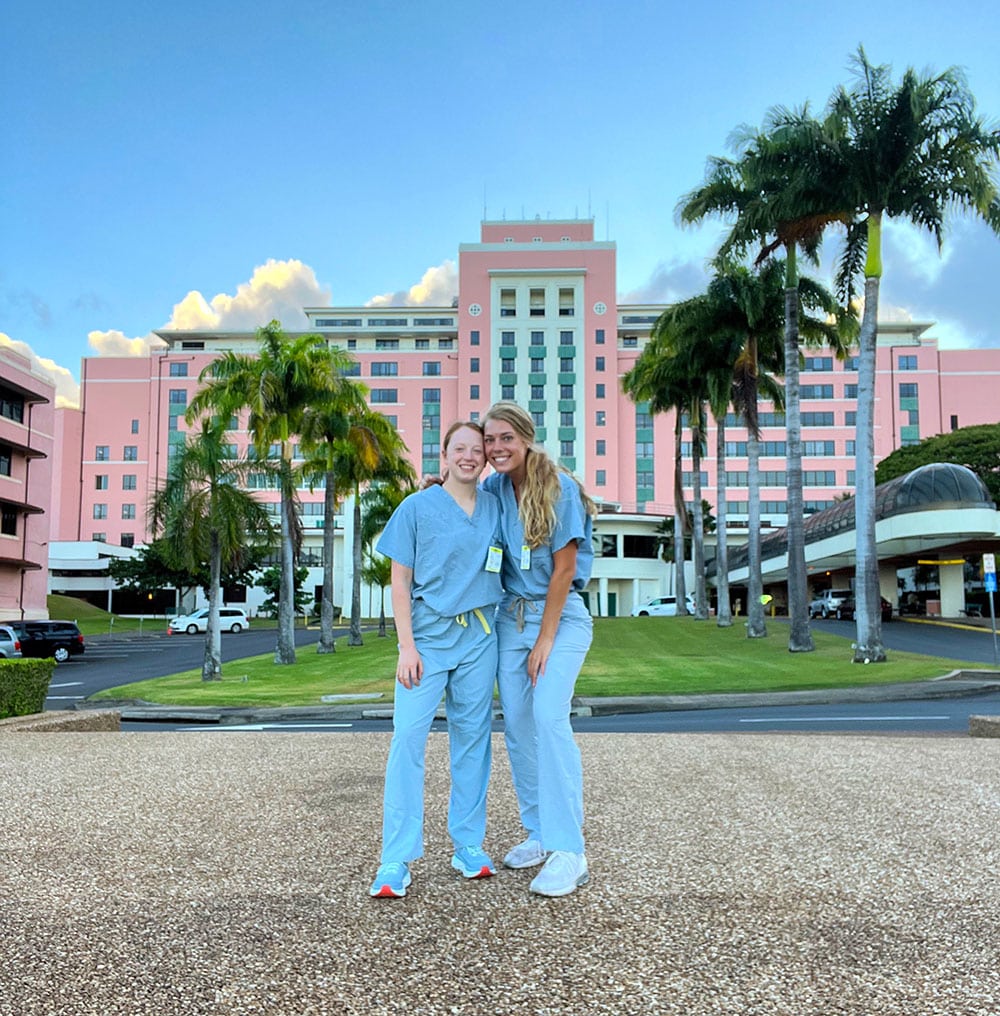 What do Army nurses do?
Army nurses function as RNs in military hospitals providing patient care to soldiers and families. They work 40 hours per week in modern JCAHO-approved facilities with the most advanced equipment. Like their civilian counterparts, they wear white uniforms or scrubs. 85% of Army nurses are married, and 40% have children.
Career Progression
Charge Nurse
Committee Chairperson
Patient Teaching
Supervisor to Civilian and Other Staff
Nurse Manager with Four Years of Active Duty
Military Education and Higher Learning (Doctoral Studies)
In addition, Army nurses are guaranteed specialty training during their first year (OB-GYN, Critical Care, Psychiatric, Preoperative) and have the opportunity to pursue master's or doctoral studies, full time at full pay in the areas of Nurse Anesthesia, Family Nurse Practitioner, Midwifery, Health Care Administration, Nursing Informatics, Preventive Health, and Adult Health. All active duty Army nurses have a BSN or higher. Pay is comparable to or higher than a civilian nurse, and nurses receive regular raises and promotions. Specialty pay is also available for Army nurses with master's degrees (37% of Army nurses have a master's).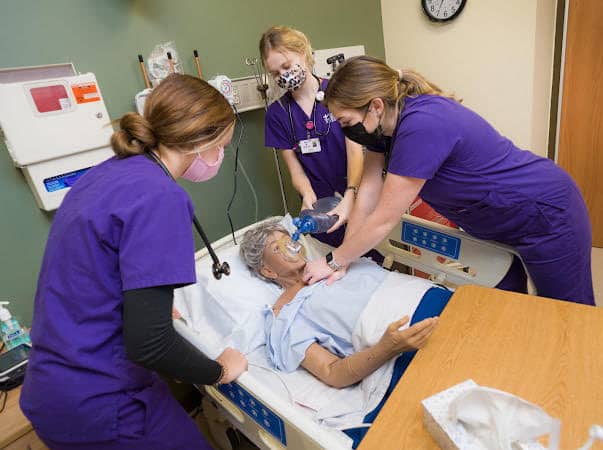 Participation in Military Science
Participation in ROTC during college involves class two times per week (1-3 hour class per semester), a leadership lab once a week, and fitness training three times a week. Army nursing cadets go to the Leadership Development and Assessment Course and the Nurse Summer Training Program between their junior and senior years. Contracted cadets have a four-year obligation upon graduation.
Benefits
Medical and dental care
Travel opportunities with moving and travel costs provided by the government
30 days paid vacation per year
20-year retirement
Additional Links