The Bulldog Detachment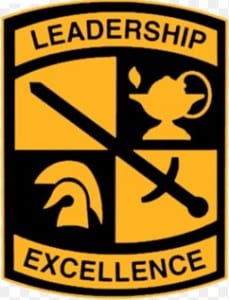 The Army Reserve Officers' Training Corps (ROTC) was established at Truman State University during the Spring term in 1969. The Bulldog Detachment prepares young men and women for positions of leadership the United States Army. By participating in the ROTC program, a student may earn a minor in Military Science and a commission as a Second Lieutenant (2LT) in the Unites States Army, Army Reserves or the Army National Guard. Since its inception, the ROTC program at Truman has commissioned over 678 Officers in the United States Army to include former and serving Brigade Commanders.
The Bulldog Detachment cadre consists of three Army commissioned officers, two non-commissioned officers, three Department of Defense civilian employees, and a state employee. Currently the Bulldog Detachment has approximately 200 student members.
The Bulldog Detachment Headquarters are located on the second floor of Barnett Hall. Barnett Hall is located at the southern part of campus, across the street from Red Barn Park.
Bulldog Detachment Mission Statement
The Bulldog Detachment commissions quality officers in order to meet the leadership requirements of the United States Army, while simultaneously building strong leaders/citizens for the nation and strictly adhering to the standard of excellence upheld by Truman State University.
Bulldog Detachment: The Vision
Truman State University Army ROTC is dedicated to creating competent, strong, and morally/ethically sound leaders. We foster good relations with the community, and at the university, to create a mutually beneficial partnership. We live the Army values and voluntarily fulfill our obligations to our nation and our neighbors.
General John J. Pershing

General John J. Pershing is one of our most notable graduates. He was born in Laclede, Missouri on September 13, 1860. Pershing graduated in 1880 from the First District Normal School, now known as Truman State University, with a 2-year teaching degree. He then attended West Point and received his commission as an Army officer. General Pershing was promoted to the rank of four-star General and commanded the American Expeditionary Forces in France during World War I. After World War I, he was one of only two generals in our Nation's history given the title of General of the Armies (the other being George Washington).