School of Social & Cultural Studies: Justice Systems Program
The Justice Systems Program, the name of the criminal justice program at Truman, cultivates integrity, critical thinking, and skill in problem solving, writing and speaking. Our goal is to prepare students for graduate school and leadership positions by integrating the sciences and social sciences in addition to presenting material unique to its own knowledge base. This is reflected in both the nature and content of the courses and in the degrees and backgrounds of the faculty teaching them. The program also provides a historical and cultural view of the material.
Our Justice Systems Program provides a supportive learning environment for smart and curious learners who are highly motivated. Our distinguished and dedicated faculty pursue excellence in teaching — guiding, mentoring, and challenging students to do likewise. Students are encouraged to explore everything that intrigues them so they can succeed in any career or graduate program they pursue after graduation.
Justice Systems Academic Programs

Justice Systems Mission
The mission of the Justice Systems Program complements the mission of Truman State University. To achieve this, a justice systems major takes a core of courses reflective of the emphasis in the liberal arts and sciences. The Bachelor of Science degree requirement is also reflective of this arts and sciences emphasis. More specifically, the Bachelor of Science degree component is intended to strengthen the quantitative skills of each student.
Justice Systems Goals
To provide students an excellent academic preparation for rewarding professional careers in the various components of the justice system;
To provide students an excellent undergraduate preparation for entry into professional, graduate, and law schools;
To make students more informed and better citizens and thus better able to respond to one of the greatest concerns of society – the problem of crime and our system of justice;
To have a program of faculty scholarship and research which includes participation of undergraduate students;
To provide public service to the community through the specialized areas of expertise of the faculty and staff.
News
March 28, 2019
Fred Shaffer, professor of psychology, received the Distinguished Scientist Award at the Association for Applied Psychophysiology and Biofeedback AAPB Scientific Meeting held in Denver March 13-16. The conference brings clinicians, physicians, researchers and professionals involved with biofeedback and applied psychophysiology together to exchange information, ideas, scientific data and to share experiences. Shaffer was also one […]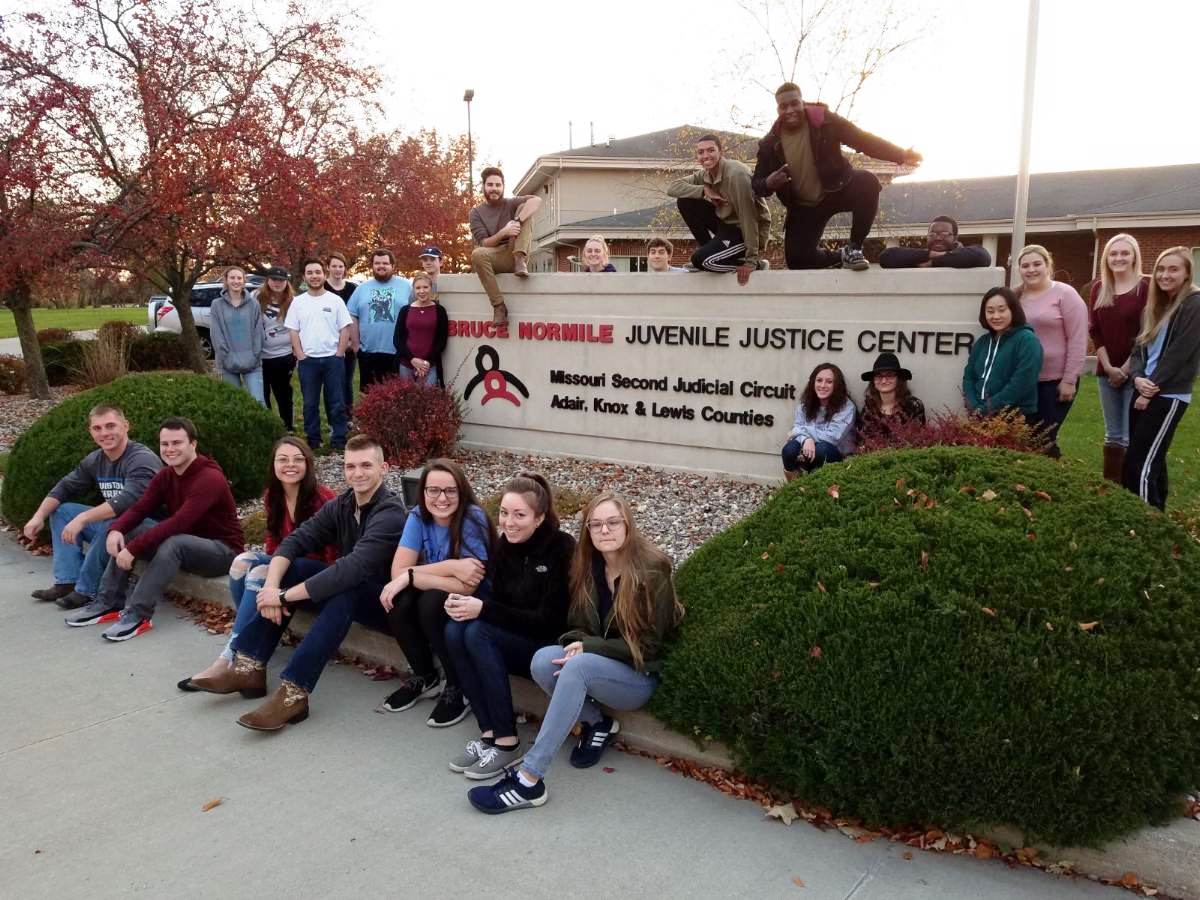 Justice Systems Class Tours Juvenile Center
December 5, 2018
The Justice Systems Juvenile Delinquency class toured the Bruce Normile Juvenile Center in Kirksville with alumnus Kevin Martin on November 1.
Events