The History Department at Truman is dedicated to offering thorough knowledge and analysis of historical events with application to current issues. Our faculty members facilitate a rich learning environment that can be tailored to a broad range of backgrounds and professional goals. Students are pushed to excel and discover connections through interactions with professors, classmates, and peers both within and beyond the classroom.
Multidimensional Learning Environment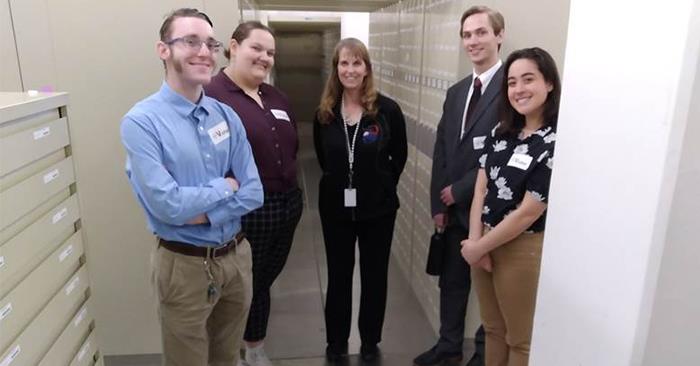 Judicial Archives Project Interns Visit State Archives in Jeff City
November 14, 2022
Truman students Bryce Lewin, Lucah McCullough, Austin Newton and Mary Wilkinson visited the Missouri State Archives in Jefferson City, Missouri, Nov. 4. This field trip is part of the Judicial Archives Project internship they are completing this semester under the supervision of Mary McIntosh, local records field archivist, and Jason McDonald, assistant professor of history. Pictured left to right: Bryce Lewin, Lucah McCullough, […]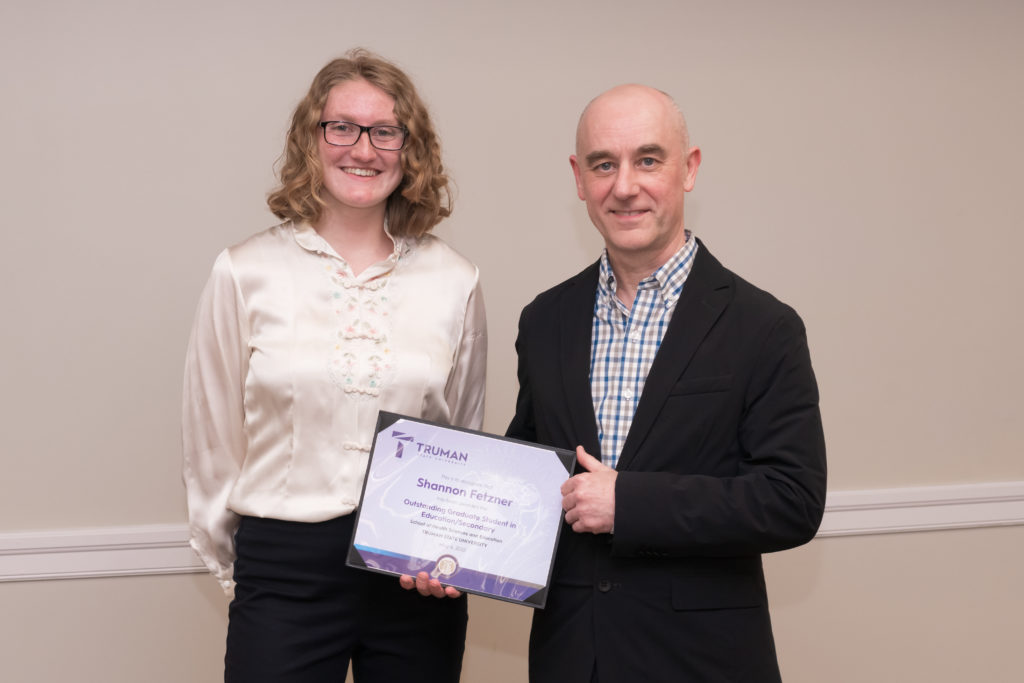 2022 Outstanding MAE Secondary student
May 26, 2022
Shannon Fetzner was the MAE Secondary outstanding graduate student of the year.