Ofstad Visiting Scholars and Workshops
Ofstad Visiting Scholar Program
Ofstad Visiting Scholars and Workshops
SPRING 2023
Anand Prahlad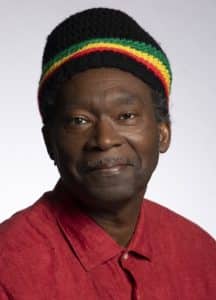 CRWT 418: Movement, Identity, and Resonances of Jazz in Poetry, Anand Prahlad
Jan. 23-27, 2023
This workshop will explore resonances of jazz in modern poetry. Jazz here is not limited to music, though, but encompasses a spiritual and cultural aesthetic, rooted in black America; an aesthetic that has become a largely unrecognized architecture that permeates and shapes American identities. We will be concerned, in particular, with how the jazz aesthetic can influence the timing and movement within poems, expressed through conventions such as line breaks, the breath and breadth between stanzas, vowel and consonant sounds, and quilted or collaged imagery. In exploring identity, our focus will be primarily on the uses of "I" in poems that highlight gender and disabilities.
Prahlad is a Curators Distinguished Professor Emeritus in the Department of English at the University of Missouri, Columbia. He is a scholar, poet, essayist, and musician. His critical books include Reggae Wisdom: Proverbs in Reggae Music, and the edited three-volume set, The Greenwood Encyclopedia of African American Folklore. His creative works include three collections of poems: Hear My Story, As Good As Mango, and Dreaming of Endangered Species; an award-winning memoir, The Secret Life of a Black Aspie; and a music CD, Hover Near. Prahlad is currently working on a second CD, a fourth collection of poems, a community memoir about the plantation where he grew up, and a scholarly book on disability and the imagination.
Kyle W. Eveleth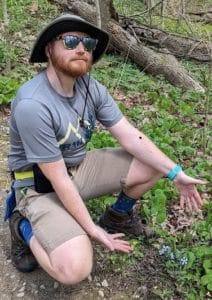 ENG 418: Special Topics–Press Start to Play: Conceptualizing Playful Literatures
February 27-March 10, 2023
Conceptually, "play" covers a large swath of territory. True to its name, the territory of play is mutable and variegated, with permeable borders and complex contact zones. Suffice to say that much literature is "playful" in this myriad of senses, especially literature for children. In this course, we will examine texts that are "playful" in the sense of game-like, or texts with significant participatory components, including games, pop-up books, choose-your-own-adventure novels, interactive television programs, and old-fashioned novels. Some will have been designed, nominally at least, for young audiences. All will reflect the imperatives of playful literature, namely an incentivization of play (however that is conceptualized) that is balanced with the direction of narrative. By focusing on a few selected forms of playful literature, this course will serve as an introduction to playful literatures from theoretical and experiential perspectives. We will interrogate the common argument in game studies that playful structures and storytelling structures lie at odds with one another while seeking to better understand what makes literary artifacts "playful." Students can expect to read some theory, play some games, experience some novel interactions, and develop their own playful literature (writ large).
Kyle W. Eveleth is the Writing Services and Tutoring Coordinator at Otterbein University in Westerville, OH. He holds a PhD in Contemporary Literature and Children's Literature from the University of Kentucky. He has been a Ronald E. McNair Postbaccalaureate Fellow, King/Chavez/Parks Future Faculty Fellow, and Dartmouth University Futures of American Studies Institute Fellow, and has published widely on video games, graphic narrative, and children's literature. His most recent book, The Artistry of Neil Gaiman: Finding Light in the Shadows, co-edited with Joseph Michael Sommers, is available from the University Press of Mississippi. Outside academia, Kyle enjoys birdwatching, hiking, foraging, and amateur game development.

Carrie Gillon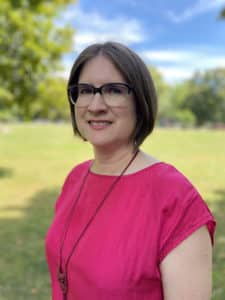 (Abbreviated Open Course Listing: "Lang & Racial/Social Justice"
(LING 413, Advanced Topics, 1 credit)
March 27-31, 2023
Language and social and racial justice are intrinsically linked. In this one-week course, we will explore how social and racial justice are inseparable from the study and use of language. This course is relevant to any student of linguistics, or any person who wants to know more about how language affects their everyday life. At the end of the week, students will be better equipped to identify how linguistic bias oppresses speakers/signers and how to spot linguistic discrimination. Throughout the week, students will work on a podcast episode or zine on a real-life instance of linguistic discrimination.
Nina Furstenau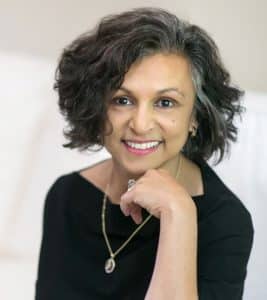 CRWT 418: Food—A Love Story
April 3-7, 2023
The class focus is sensory writing using food as the lens in current U.S. culture. Shirtsleeves are rolled up and elbows are on the table as you find your place in this rich, diverse field of work. We take a hard look at what is evocative and engages readers. You will shape your writing into sharp focus and make stories fresh with input from fellow students and the instructor. You will generate new material that will answer the burning question, "Why are you telling me this now?" with work that is situated within a clearly defined wider culture. Come ready to create culinary narrative that can, as Kevin Kerrane says in the Art of Fact, "make facts dance."