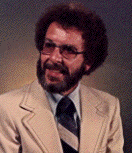 The major of Communication Disorders (CMDS) at Truman dates back to 1960, when students received a Bachelor of Science in Speech Correction. This department was part of the Division of Language and Literature. Dr. William F. Hall was the Department Chair from 1960 to 1981. In 1966, Speech Correction became a part of the division of Special Programs. Later on, in 1967 brought a Master of Arts program to join the Bachelor of Science in Speech Correction program, and accreditation from the American Speech-Language-Hearing Association.

In 1981 Dr. William D. McClelland became the Department Chair. He held this position until 1991. During this time, in 1983, the two degree programs became their own department of Communication Disorders.
Dr. Cornelis W. Koutstaal filled the position of Program Director from 1991 to 1992. In 1993, the department was combined with Health and Exercise Science and Nursing programs to become the Division of Human Potential and Performance. At this time Dr. Koutstaal was promoted to fill the position of dean of this newly created division. He retired in the fall of 2001.
Dr. Koutstaal was succeeded as program director in 1993 by Dr. John A. Applegate. The name of the university was changed from Northeast Missouri State University to Truman State University July 1, 1996. During Dr. Applegate's leadership, the program was moved from Violette Hall to  facilities in Barnett Hall. In addition, in fall 2003, the RiteCare Early Literacy Lab was established as a companion facility to the Truman Speech and Hearing Clinic. This program is staffed by communication disorders faculty and students and financially sponsored by the university, Scottish Rite, and other community supporters. For his service to the profession and the organization, Dr. Applegate received the much coveted Honors of the Association from the Missouri Speech-Language-Hearing Association in 2004. Dr. Applegate retired in August  2004.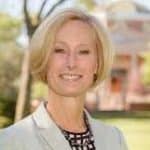 Dr. Janet Gooch became the program director in the summer of 2004. Dr. Gooch also directs the Early Literacy Lab, advises many student research projects, and has had several leadership positions in the Missouri Speech-Language-Hearing Association. In the summer of 2006, the Northeast Missouri Telehealth Network granted the Communication Disorders program's application to become a telehealth site in the NEMO Telehealth Network. Student clinicians and supervisors began providing remote speech-language therapy services via the network during the summer of 2006.
Communication Disorders Department Awards
The CMDS Department awards two scholarships annually.Both scholarships are made possible through donations from alumni.
The James W. Sparks Memorial Scholarship is awarded annually to an outstanding Junior Communication Disorders major who shows outstanding achievement and promise as a clinician.