School of Health Sciences and Education: Communication Disorders Department
The faculty in our Communications Disorder (CMDS) program are active teacher-scholars who work collaboratively with students in and out of the classroom. Teaching and advising are the program's highest priorities, and CMDS majors receive preferred registration for major required classes so that they graduate on time. CMDS students become accustomed to doing their best work among a group of highly motivated peers, in a supportive learning atmosphere that encourages collaboration and mutual support.
CMDS Academic Programs

Undergraduate Program
Both of our undergraduate degrees are equally valued by potential graduate schools and employers.

Graduate Program
Our CMDS graduate program is accredited by the Council on Academic Accreditation of the American Speech-Language-Hearing Association.
Mission and Strategic Plan
CMDS Undergraduate Mission
The mission of the communication disorders undergraduate program is to mentor students of strong academic ability and character and to establish in them a commitment to life long learning and interest in the complex and diverse process of communication. Through the program's emphasis on typical and atypical speech, language, and hearing, students gain knowledge, skills, and values that foster their individual growth as well as a passion for contributing to society and improving the lives of others.
CMDS Graduate Program Mission
The mission of the Master of Arts in Communication Disorders program is to prepare speech-language pathologists who will serve all people with communication disorders. The program provides students who have a strong foundation in liberal arts and sciences with advanced academic, research, and clinical opportunities designed to help them acquire professional knowledge, skills, and values consistent with excellence in the field.
CMDS Strategic Plan
The strategic plan for the CMDS programs is regularly reviewed by the university and updated by the CMDS department faculty.  It can be viewed here.
Visit our Technology for Communication Disorders Resources site
(iPad apps for communication disorders, reviews, and more)
Truman to Resume In-person Instruction for Fall Semester
June 22, 2020
Based on current data and guidelines from the CDC, Truman State University plans to resume in-person instruction when the fall semester begins Aug. 17. The University is trying to maintain as much flexibility as possible and will make any necessary adjustments as needed.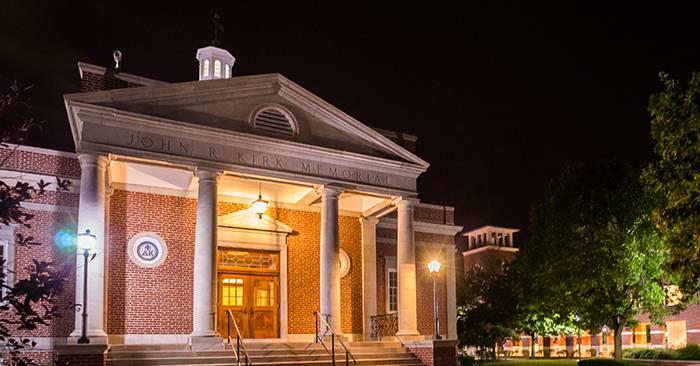 Town Hall to Explore Racial Injustice and Inequity
June 22, 2020
The Truman Virtual Town Hall regarding racial injustice and inequity President Thomas mentioned in her email to students, faculty and staff, will take place at 6 p.m. June 24.