"A different language is a different vision of life." — Federico Fellini
Liberal Arts Culture
The study of a second language engages people in the exploration of cultural diversity: new worlds of people, customs, literature, and history suddenly become more understandable when they can be approached directly through the primary language. It is one of the cornerstones of a liberal arts and sciences education.
Truman is the place to study languages. With about 35 faculty members teaching 11 different languages, we offer majors in Classics (Latin/Greek), French, German, Romance Languages, Russian, and Spanish. Or you can pursue a minor in French, French minor in Translation, French minor for the Professions, German, Greek, Italian Studies, Japanese, Latin, Russian, Spanish, and Spanish for the Professions. We also offer Interdisciplinary minors in Asian Studies, Classical Studies, and Foreign Language Teacher Preparation. Many students choose more than one.
The Department of Classical and Modern Languages also supports the Master of Arts in Education French and Spanish degrees.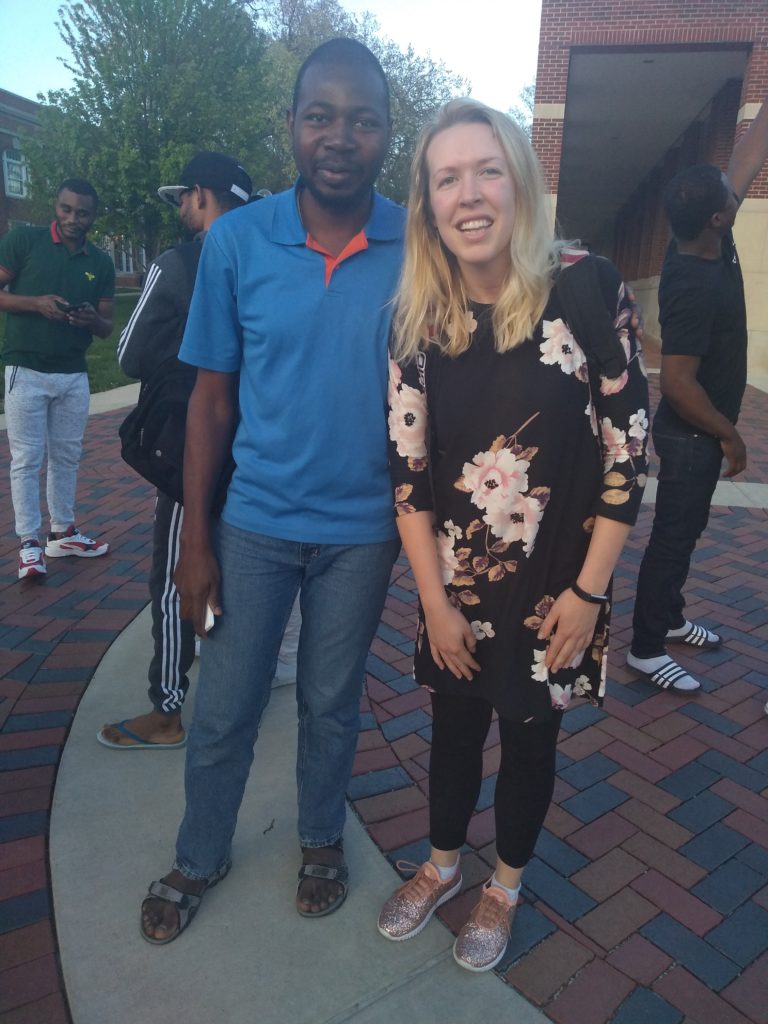 UNITED SPEAKERS SAYS "A bientôt"!
May 12, 2019
The student-led English as a Second Language organization on campus, United Speakers, had an exciting 2018-2019 school year. Beginning the year with a $500 grant from the Foreign Language Association of Missouri, United Speakers had the ability to buy instructional materials and supplies for the classes they teach in four different locations. One exciting purchase, […]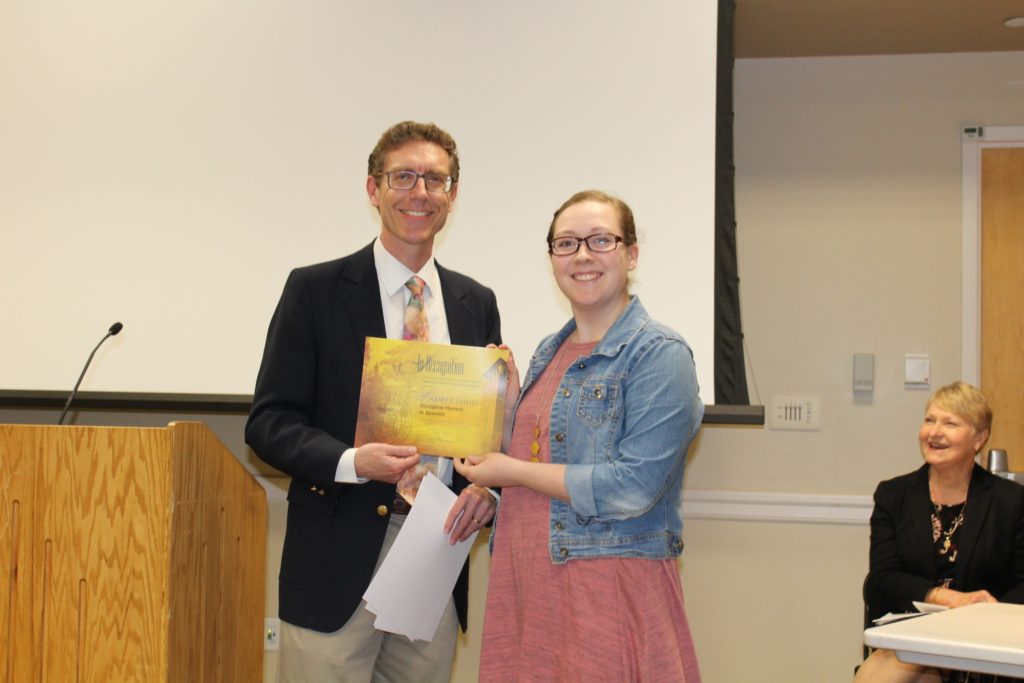 Classical and Modern Languages "Celebrating Student Success" Awards Reception
May 7, 2019
The 2019 Classical and Modern Languages "Celebrating Student Success" Awards Reception was held on April 30 in SUB Georgian Room A. Awards were presented to outstanding students from various language disciplines by faculty members. Every year, the Department of Classical and Modern Languages hosts the reception to recognize the accomplishments of student recipients of national […]