Liberal Arts Culture
The study of a second language engages people in the exploration of cultural diversity: new worlds of people, customs, literature, and history suddenly become more understandable when they can be approached directly through the primary language. It is one of the cornerstones of a liberal arts and sciences education and provides a skill set that uniquely equips the second language learner for today's diverse workplace and globalized economy.
Truman is the place to study languages. You can major in Classics (Latin/Greek) or in Modern Language with specialization in French, German, Russian, Spanish or a combination of languages. You can pursue a minor in Chinese, French, French Minor in Translation, French for the Professions, German, Greek, Italian Studies, Japanese, Latin, Russian Studies, Spanish, and Spanish for the Professions. We also offer Interdisciplinary minors in Asian Studies, Classical Studies, and Foreign Language Teacher Preparation. Many students choose more than one.
The Department of Classical and Modern Languages also supports the Master of Arts in Education French and Spanish degrees.
October 2, 2020
Truman State University's Rho Rho Chapter of Sigma Delta Pi, the National Collegiate Hispanic Honor Society, was named an Honor Chapter for its outstanding activities in 2019-20, the 27th consecutive year Truman has earned this prestigious distinction, which represents the longest continuous "Honor Chapter"-run in the 100-year-history of Sigma Delta Pi. Each summer, the 627 chapters […]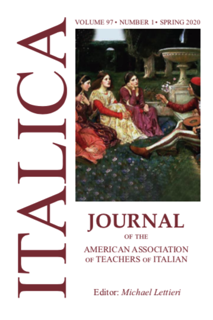 Dr. Carlo Annelli publishes "Teachers, Students and Social Margins on the Italian Screen."
August 21, 2020
Dr. Carlo Annelli recently published an article entitled, "Teachers, Students and Social Margins on the Italian Screen," in the Spring 2020 issue of Italica: Journal of the American Association of Teachers of Italian. The article examines the narrative affinities shared by six telefilmic and cinematic works centered on student/educator dynamics in marginalized communities.