School of Science and Mathematics: Chemistry Department
The chemistry program at Truman State University is committed to producing liberally educated and critical-thinking chemists capable of functioning as professionals. This active learning community challenges and supports students with a multitude of opportunities for unforgettable discovery. The diverse and dedicated faculty nurture students while at the same time pushing them to excel.
Academic Programs
The Chemistry Department offers the Bachelor of Science degree in chemistry with programs in professional chemistry, pre-allopathic and pre-osteopathic medicine, and pre-pharmacy. The bachelor's degree in chemistry combines a strong liberal arts component with an American Chemical Society (ACS) accredited professional program. Graduates of Truman's chemistry program who meet ACS requirements are eligible for certification to the Society.
The Chemistry Curricula Formula for Success
The chemistry program consists of two basic segments: lecture and laboratory experiences. Students receive a formal presentation in the lecture component while the laboratory portion allows students to conduct "hands-on" experimental work and gain the knowledge necessary to develop confidence and competence in the lab. Students plan and conduct experiments, complete experimental records, synthesize and characterize organic and inorganic compounds, perform accurate quantitative measurements using modern instruments, analyze data, assess the reliability of results, and draw reasonable conclusions. This provides excellent preparation for their next professional experience.
An Ongoing Focus on Intellectual and Professional Development
An important component of the chemistry curriculum is the ongoing emphasis on academic success and professional development. Each year, students participate in a seminar course designed to promote success in the major and develop skills necessary for professional success.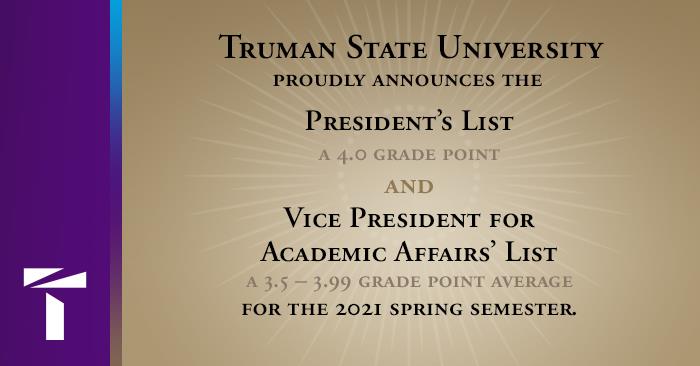 Academic Honor Rolls Announced
June 1, 2021
Truman has released its academic honor rolls for the spring 2021 semester.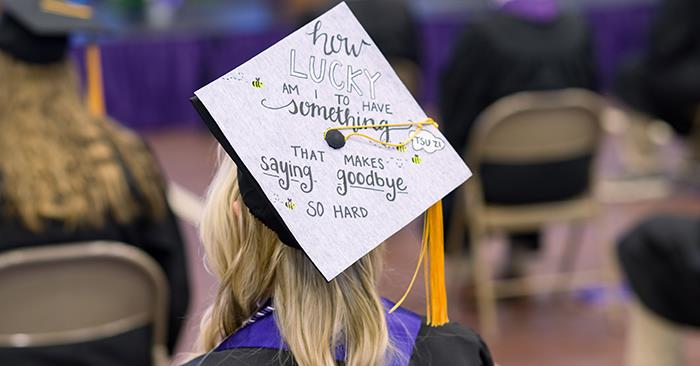 Truman Releases List of Spring Graduates
June 1, 2021
Truman has released the names of students who graduated following the spring semester.