Pursue a Life with Art
The Art Department at Truman is a collaborative community made up of accomplished and nurturing faculty and talented and motivated students who enjoy creating and sharing art and ideas. Our programs help you develop your technical proficiency and teach you to think critically, communicate effectively and solve problems creatively — skills that benefit you in any art-related career you pursue throughout your life.  We have a diverse range of media you can explore including ceramics, fibers, painting, printmaking, sculpture, web, 3D modeling, motion, and animation.
Majors:
Minors: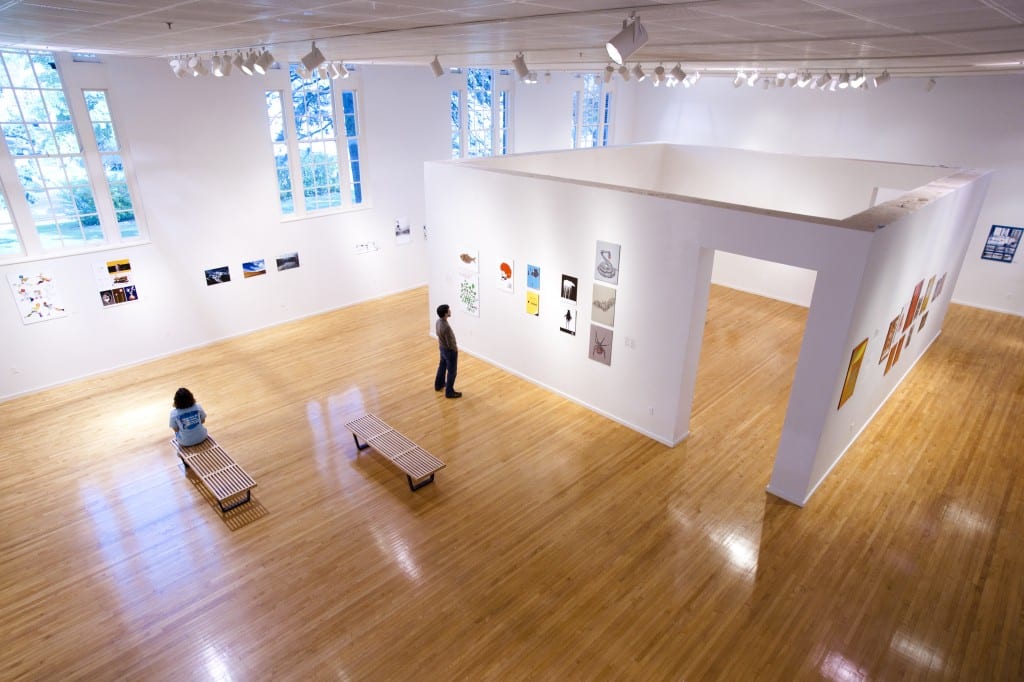 University Art Gallery
The University Art Gallery hosts exhibitions of artwork by students, faculty and other professional artists as well as historical exhibitions.
Art Gallery Schedule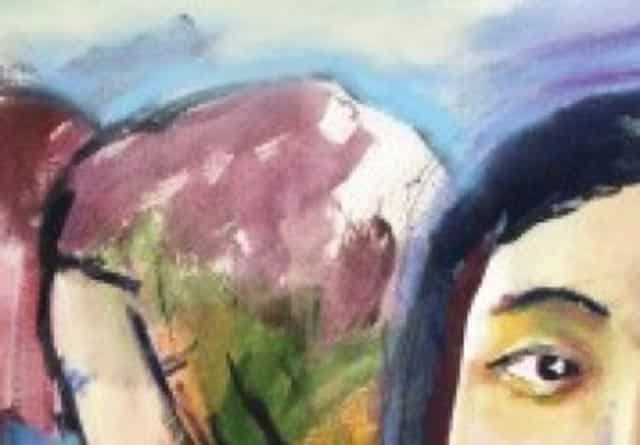 Art Studios
As an art student, you have access to studios and computer labs where you receive personalized instruction and a supportive space to build a network of friends.
Panoramic Photos of Art Studios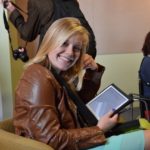 The magic of being an art major begins with studio classes. A studio class takes place in  — you guessed it — a studio, and is a couple hours of making art with classmates. I have had many fond memories of chatting in class with my friends or people who became my friends afterward while making prints, embroidering fibers projects or choosing and re-choosing colors for a poster. The collaborative nature of these classes teaches students about giving and receiving feedback from their peers.
News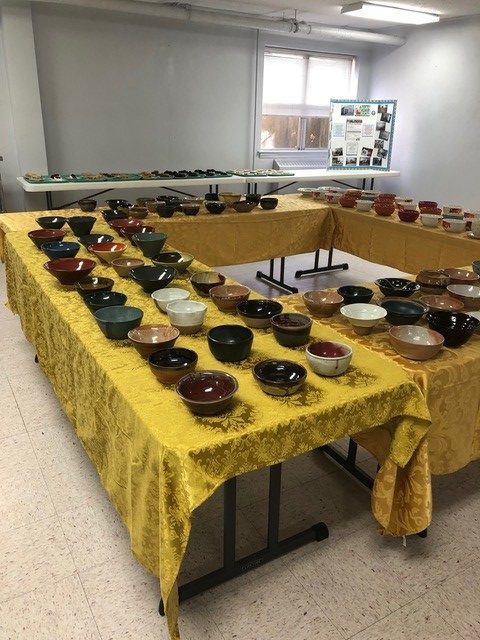 Students Contribute to Fundraiser for Food Bank
November 29, 2018
Ceramics majors and other art students made bowls for a fundraiser for the Pantry for Adair County, an organization that provides help for those in our community who experience food insecurity.  The "Empty Bowl Soup Lunch" sold tickets for a meal consisting of soup, pie, and beverage.  People attending could choose to take a bowl…Read more Students Contribute to Fundraiser for Food Bank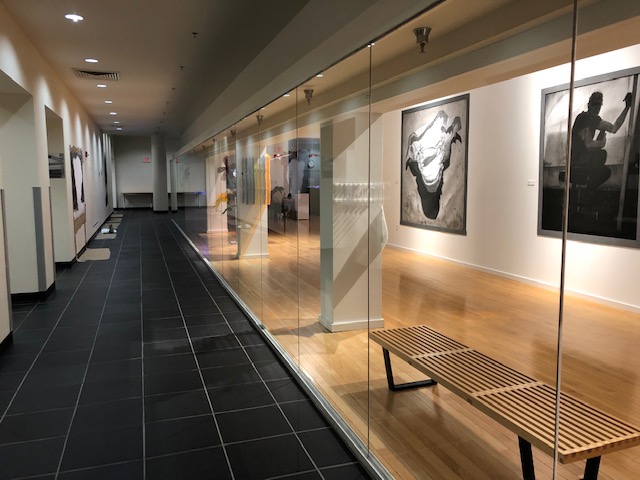 Last Chance to See…
November 29, 2018
The exhibition MicroEcos is in its final week.  This show features the work of multimedia artists Brandon Gellis and Shelby Shadwell and includes photographs, drawings, interactive media, and sculpture of various sorts.  You are sure to find something intriguing in the University Gallery and the Charlyn Gallery.  Come take a look before Friday, as Thursday…Read more Last Chance to See…