School of Business
Business Advisory Board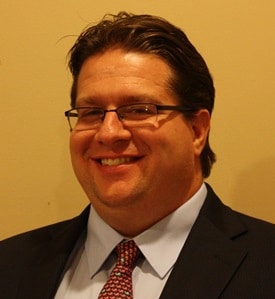 Donald Wray ('01), Chair
Since graduating from Truman in 2001 (B.S., Business – Finance, Economics), Donald Wray has spent two decades as an M&A and strategic advisor to senior management, Boards of Directors, and ownership of companies of various industries and sizes all over the world. He spent his first 15+ years at two boutique investment banks where he completed dozens of successful M&A, sale, restructuring, and capital markets transactions in the automotive, industrial, technology, and other sectors. Currently, he maintains an independent advisory practice where he serves as an advisor to selected clients in the areas of M&A and corporate finance. Wray also works with a few charitable organizations in the areas of Christian business leadership and financial stewardship. He lives in the Kansas City, Mo., area with his wife, Michelle (also a 2001 Truman alum), and their three children.
---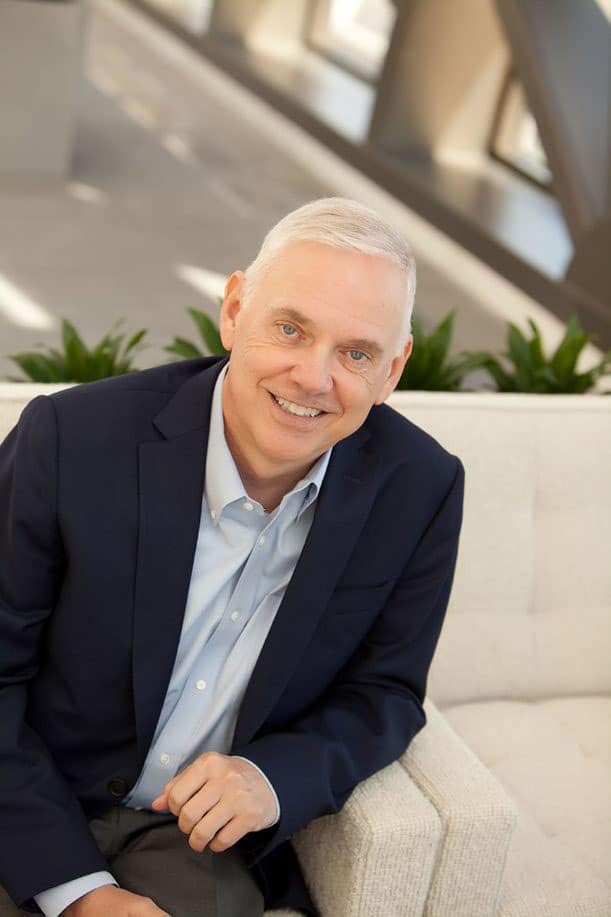 Mark Barner ('81)
Mark Barner serves in the capacity of an executive consultant for Swingtide after serving for 41 years in various capacities in the IT services industry. Most of Mark's work career has been in a leadership capacity with firms such as Electronic Data Systems, startups in the initial Internet age (USWeb/CKS, marchFIRST and divine), Dell, and then 15 years in the healthcare vertical serving as CIO for Seton Healthcare Network, CIO and SVP of Ascension, and CEO of Ascension Information Services (AIS), which is the technology arm of Ascension.
His focus was on using technology to transform Ascension health ministries (hospital and ambulatory) operations by restructuring the expense basis through value-creation opportunities. Second, implementing a standardized physician practice management service offering to include data platforms, processes and infrastructure for the employed physician community. Third, focusing on the development of a physician/caregiver-driven, person-centric and community-based care delivery model for the future.
Mark has a B.S. in Business Administration from Truman State University with several citations such as Becker's Top 100 CIOs, Smithsonian Computerworld IT Innovation award and serving on audit committees and community boards.
---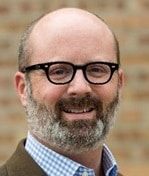 Brian Bauer ('99)
Brian Bauer guides businesses through their awkward adolescence with a human-centered, partnering approach to business advising. Utilizing incremental change with the five-year goals in mind, and implemented at a pace that adjusts for the needs of the business and the capacity of the owner to digest change, Bauer is able to help transform businesses and their owners into healthy, balanced, and successful businesses. Most of all, he seeks to bring joy back into the owner's life. Brian holds an Executive MBA from the Booth School of Business at the University Of Chicago where he graduated cum laude and a Bachelor of Science in Business Administration from Truman State University. For fun, Bauer runs triathlons (slowly) and has an unhealthy love of Shamrock Shakes.
---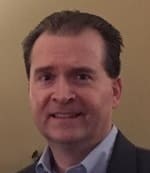 Ed Coil ('89)
Ed Coil  joined Edward Jones in December 2012 and is currently a Senior Compliance Advisor. Prior to Edward Jones, he was at Emerson Electric for more than 15 years with various finance and accounting positions and was also an Audit Senior Manager at Deloitte & Touche in St. Louis.
Coil has a bachelor's degree in accounting from Truman State University ('89), an MBA from Washington University in St. Louis, and a CPA license. He  endowed a scholarship at Truman and enjoys being involved with the Phi Sigma Kappa chapter on campus.
---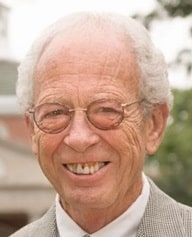 Robert Dager
Robert Dager served more than two decades at Truman State University retiring as head of the Division of Business and Accountancy in June 1999. He came to Truman as an assistant professor of business and was promoted to full professor before being named head of the division in 1977. In 1989-90, he served as interim president of the University. During his tenure, he also served as acting head of the Division of Education, directed the John R. Kirk Honors Institute, and oversaw the University Career Center. He also chaired the committee for the renovation of Violette Hall.
Dager also serves the Kirksville community. He received the Kirksville Area Chamber of Commerce Hall of Fame Award in 1999 and was named Kiwanian of the Year in 1981 and Citizen of the Year in 1980. He has served as president of Kiwanis Club, vice president of Chariton Valley Association for People with Disabilities, director of Northeast Missouri State Bank, a board member of the United Way, and a board member of the Northeast Missouri Inclusion Project.
---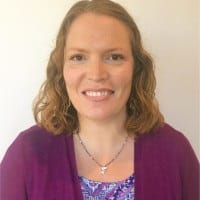 Christine Frank ('03)
Christine Frank is the Senior Accounting Manager at Permobil, following four years of progressively increasing responsibility at Bayer Crop Science from Accounting Supervisor to Senior Financial Analyst to Site Controller. She spent nearly eight years at Monsanto Company, as International Accountant and Management Reporting Analyst. She began her career at RehabCare as Senior Accountant.
Frank earned an accounting degree from Truman State University in 2003 and an MBA from UMSL in 2010. She also has a German Proficiency Certificate from Christian Albrehts Universitaet Kiel and is a Certified GBS Professional (CGBS).
---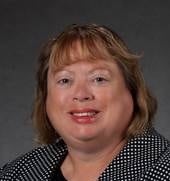 Susan Hatcher ('82)
Susan Hatcher graduated from Northeast Missouri State University (now Truman State University) in 1982 with a Bachelor of Science in Accounting and began her professional career at the Missouri State Auditor's Office. In 2004, she received an Executive Master of Business Administration from Washington University in St. Louis.
She retired from The Boeing Company in Supplier Management Financial Analysis in St. Louis, Mo., with more than 25 years experience in finance and supplier management. She is a licensed CPA in Missouri.
Hatcher has served on the Truman State University School of Business Board of Advisors since its inception in 1998. She also serves on the Washington University Online Business School Alumni Board. Hatcher was active in the Missouri Jaycees and continues to be active in the Missouri Junior Chamber International Senate serving as Missouri President during 2013-2014.
Hatcher enjoys traveling, spending time at Lake of the Ozarks, and Cardinal baseball in her free time.
---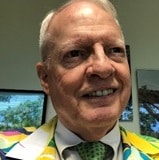 Gary Hollingsworth ('72)
Gary Hollingsworth enjoys extensive entrepreneurial experience starting businesses, helping them grow and expand, and then selling them. Clients recruited him from KPMG Peat Marwick to Consumer Package Goods (Sara Lee, Chock Full O' Nuts, and Heartland Fragrance) to TG Bancshares. At Wetterau, he participated in acquiring wholesale grocery companies. General Grocer lured him away, where he helped create, grow, and sell Save-A-Lot, LTD and Shop 'n Save Warehouse Foods, among others. Additionally, he co-founded InLink, the first local company to provide internet access to Metropolitan St. Louis. When it was sold four years later, the service area exceeded the St. Louis Metropolitan Statistical Area (MSA).
For the last nine years, he has served as President & C.E.O. at AccuPay HCM, providing Human Capital Management and Payroll Services. In that time, revenue tripled and Payroll Services were extended to 44-States and Washington, D.C.
---

Stacey Kaden ('03, '04)
Dr. Stacey Kaden, Accounting Department Chair and Associate Professor of Accounting, is an alumna of Truman State University. She earned a Bachelor of Science in Accounting and a Master of Accounting while at Truman. She earned a Ph.D. in Business Administration from the University of Arkansas.
Kaden is a CPA and worked for five years for a public accounting firm as a tax accountant. Her research interests include individual and nonprofit tax compliance and other tax issues. She is married and has three young sons. Outside of work, she enjoys spending time with family, hiking, and traveling.
---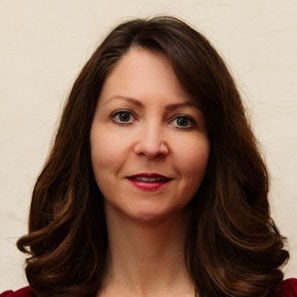 Lisa Kralina ('96)
Dr. Lisa Kralina, CPA, has worked in finance at JPMorgan Chase, PricewaterhouseCoopers, and other institutions and recently held the title as Chief Financial Officer and Senior Vice President. She earned her Bachelor of Science in Accounting at Truman State University. Kralina completed her doctorate degree at Anderson University and an MBA degree at Purdue University. She lives with her husband John and two children, Jacob and Lauren, in the Chicago suburbs. She enjoys coaching and playing volleyball.
---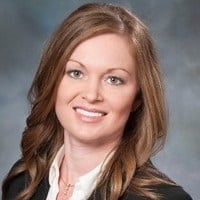 Karen Kramer ('99)
Karen (Toney) Kramer, CPA, has worked for the Saint Luke's Health System for more than 10 years, currently serving as the Vice President, Finance and formerly as the Vice President, Audit. After earning a degree in Accounting from Truman in 1999, Kramer worked in the assurance group at Ernst & Young for more than 11 years. She held positions of increased responsibility, leading to the role of Senior Manager at EY, before being named Vice President for Saint Luke's Health System.
---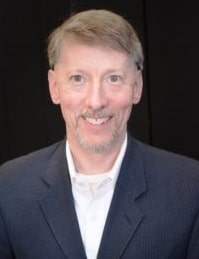 Brian Krippner ('89)
Brian Krippner is the senior vice president/regional manager – Corporate Trust & Escrow Services, UMB Bank. During his career, he has served in various roles including vice president for State Street and assistant vice president for US Bank. He is a certified corporate trust specialist (CCTS).
As a student at Truman State University, Krippner was a member of Delta Sigma Pi and the Student Activities Board, and he was also involved with Residence Life. He earned a Bachelor of Science in Business Administration from Truman in 1989, and he received a Master of Arts in Finance, Legal Studies from Webster University in 1993.
Krippner is a trustee/past president and chairman of, Delta Sigma Pi Leadership Foundation, treasurer/Finance Committee chair of the Eliot Unitarian Chapel, and Corporate Trust Committee co-chair/member of the American Bankers Association. In addition, he represented UMB Bank, N.A. on an industry committee working with ABA on legislative, regulatory, and operating issues affecting the whole corporate trust industry.
---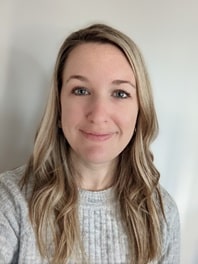 Lauren Meyer ('08)
Lauren Meyer works at The Boeing Company on the defense side of the business in Program Planning leading the Community of Practice and developing new program planners across the business unit. She is responsible for developing and deploying training for Integrated Planning and Scheduling, as well as other functions and business units that integrate with IP&S in the Planning process. Meyer provides critical Program Planning support to focus programs and mentors IP&S team members in the process. She has worked in other project management and finance roles in her career at Boeing.
Meyer graduated with a Bachelor of Science degree in Business Administration from Truman State University, and a Master of Business Administration from the University of Missouri St. Louis. She also holds certificates in Architecture and Systems Engineering from the Massachusetts Institute of Technology and Technical Leadership from Washington University in St. Louis. Meyer is the former Industry Representative and the Integrated Risk and Value Management Interest Group chair for the Consortium of Advanced Management- International, a multi-industry collaboration that produces innovative management models and tools. She is passionate about employee development and education.
Meyer has two awesome kids, Benjamin and Abigail. As a family, they love to swim, play kickball, listen to audiobooks in the car, and shuffle between soccer and taekwondo.
---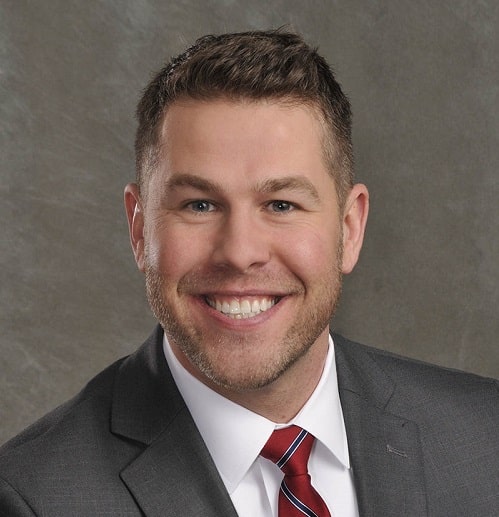 Dan Monks ('05)
In 2018, Dan Monks became a Financial Advisor with Edward Jones to help individuals realize their financial goals. He earned a finance degree from Truman in 2005 and earned an MBA at Washington University. Monks spent 15 years leading people and projects at the Boeing Company, Anheuser-Busch, and Major Brands. As a Financial Advisor, his aim is to guide clients with tailored financial strategies and exceptional support. His wife, Lauren ('06), earned a degree in Communication from Truman and works as a Team Leader at Edward Jones. They have two children, Brayden and Addison. They enjoy their lake cabin, kids' sports, backpacking, mountain biking, and all things outdoors.
---

Dr. Yung-hwal Park
Dr. Yung-hwal Park is the Department Chair and Associate Professor of Business Administration for the School of Business at Truman State University. He earned his Ph.D. in International Business and Marketing from Saint Louis University. Prior to this, Park earned a Master's degree in Business Administration – with emphasis on Strategy and International Management – from KDI School of Public Policy and Management as well as a Bachelor's degree in English Language and Literature from Yonsei University.
Before joining the Ph.D. program, Park worked at Hyundai Merchant Marine Co., where he was in charge of container management in South Asian countries, was a reinsurance accountant in the International Department at Dongbu Insurance Co., and also as a brand manager, senior editor, and head of a business unit at NeungYule Education Inc.
Park has conducted research in areas of corporate social responsibility (CSR), corporate environmentalism, and foreign market entry strategy.
---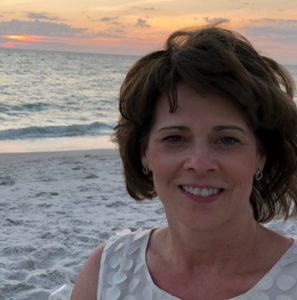 Janet Ravenscraft ('89)
After graduating from Northeast Missouri State University in 1989 with a Bachelor of Science in Business Administration – Marketing, Janet Ravenscraft began a 31+ year career at Hallmark Cards Inc. in Kansas City. She held positions of increasing responsibility in Product Development, Supply Chain and Market Development. In her final three years with Hallmark, she helped convert more than 6,000 Dollar Tree and Family Dollar rooftops with Hallmark supplied card departments. Following retirement Ravenscraft has joined the team at Terrace Park Funeral Home as a Funeral Ambassador and is working with families during their time of need.
She and her husband, Kent, a 1987 Truman alumnus (Bachelor of Science in Accounting), reside in Kansas City, Mo. They have adult, twin daughters who are both elementary teachers. In her spare time, Ravenscraft enjoys cooking, traveling, and making memories with her family and friends.
---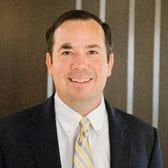 Stephen Schneider ('98)
Steve Schneider is a Principal in the St. Louis Office of CLA, serving within the Manufacturing and Distribution Industry Group. He has more than 20 years of experience providing specialized assurance, tax and consulting services to privately held business and their owners. He earned a BS in Accounting from Truman in 1998 and earned an MBA at Maryville University. He serves as treasurer for the St. Louis Chapter of the National Tooling and Machining Association and is a past Board Treasurer of the Old Newsboys Day Organization, and is past Chair of the Our Lady of the Pillar Catholic Church Parish Council. Steve enjoys spending time with his wife Stephanie ('99) and three daughters, traveling, golfing, and watching the St. Louis Cardinals.
---

Jim Tichenor ('90)
Jim Tichenor is Chief Financial Officer for New Frontier Materials, in Maryland Heights Missouri. New Frontier Materials was formed on June 30, 2021, when backed by private equity it purchased the aggregate mining and asphalt operations from Fred Weber Inc. Tichenor brings his 9 years of coal mining experience with Peabody Energy and broad finance experience to New Frontier Materials, where he is responsible for Finance, IT, and Human Resources.
Tichenor is a highly accomplished finance executive with broad international treasury and capital markets experience. Prior to joining New Frontier Materials, Jim was Vice President and Treasurer with Peabody Energy for 9 years. Before that he spent 20 years in a number of financial roles with increasing responsibility at Monsanto and its' spinoff of Solutia being promoted to Vice President and Treasurer. While at Solutia, he led the company's treasury department through over four years of Chapter 11 Reorganization and emergence as a publicly-traded company in February 2008 and ultimately a successful sale of the company to Eastman Chemical Company in 2012. As a key member of management at Solutia, Tichenor also served on the executive leadership team, disclosure committee, pension and savings fund committee, and the employee benefits plan committee.
Tichenor holds a Bachelor of Science in Finance from Truman State University and a Master of Business Administration in Finance from Washington University. He is also a Certified Treasury Professional (CTP) and Certified Management Accountant (CMA).
Tichenor is a member of Financial Executives International (FEI) and the Institute of Management Accountants (IMA). He and his wife, Sherri, live in Chesterfield, Mo., and have three girls.
---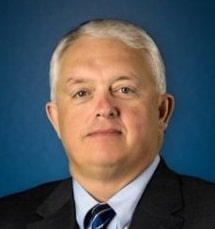 Tim Wilson ('83)
Timothy T. Wilson, CPA, CCIFP is a retired partner from BKD, LLP and serves as a BKD Ambassador. Tim was the National Industry Partner for Construction and Real Estate at BKD, LLP for more than  seven years, where he led a team of more than 100 professionals serving the engineering, construction, and real estate industries. He co-chaired the AICPA Revenue Recognition Task Force for Engineering and Construction.
Wilson is active with the Construction Financial Management Association (CFMA), having chaired the Emerging Issues committee, had multiple articles published in CFMA Building Profits and a highly ranked speaker at multiple CFMA National and Regional conferences. He is past chairman of the board of St. James Academy and served as a board member for the Kansas City Area Development Council. In addition, Wilson serves on the Advisory Board to the Business School at Truman State University. He graduated from Truman State University in 1983 with a Bachelor of Science in Accounting and was in public accounting from 1983 until his retirement in 2021.