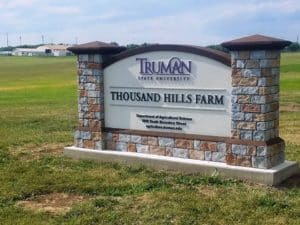 The 400-acre University Farm at Truman State University is located on the edge of Kirksville, Mo., about 1.5 miles from campus. Activities at the farm range from classwork, to research, to recreation.
The University Farm features:
Classroom/lab, equine and cattle facilities
40-head riding/breeding horse herd
Indoor and outdoor riding arenas
A herd of Gelbvieh beef cattle
Two greenhouses, an orchard, vineyards, and garden plots
Agronomy research plots and crops
Beautiful, rolling grassland and woodland areas
Horse boarding available by contract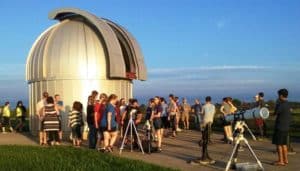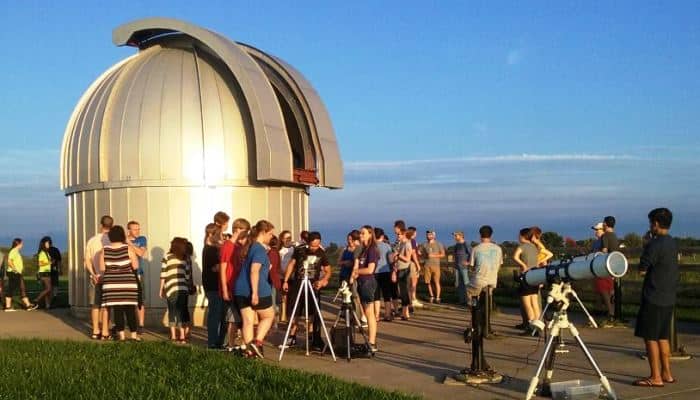 Observatory
The open spaces at the University Farm are perfect for the University Observatory which provides a great viewing location for physics research and a place for events sponsored by student organizations such as the Stargazers Club.
---
For more information, contact:
Bill Kuntz
Farm Manager
brkuntz@truman.edu
660-785-7477
Michael Seipel
Agricultural Science Department Chair
mseipel@truman.edu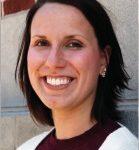 Truman's Agricultural Science Department allows students not only to have plenty of one-on-one attention with professors, but also with other Agricultural Science majors. All of us majors are like a family and are willing to help each other out, whether that might be tutoring for a class or assistance in finding a summer internship.