About the Agricultural Science Department
Agricultural Science Department
The Agricultural Science Department at Truman affords the opportunity for students to experience a holistic approach to the study of food and fiber production and their association and interaction with societal concerns. At Truman, our focus is on a sustainable agricultural system.
Undergraduate Programs
Major

Minors
For Truman students majoring in disciplines other than Agricultural Science, minors are highly recommended as they allow a broadening of the student's coursework and experiences at Truman. Minors may be declared in any of the following areas.
Consortium of Five Agriculture Universities
Truman State University participates in a consortium with four other Missouri schools to expand the electives available to students at each institution by sharing agriculture courses online. The Consortium of Five Universities was developed to enhance food security through education. Shared resources between Truman State University, Missouri State University, University of Central Missouri, Northwest Missouri State University, and Southeast Missouri State University extend the capacity of the five universities and regional community colleges.
Connect with Truman Ag on Facebook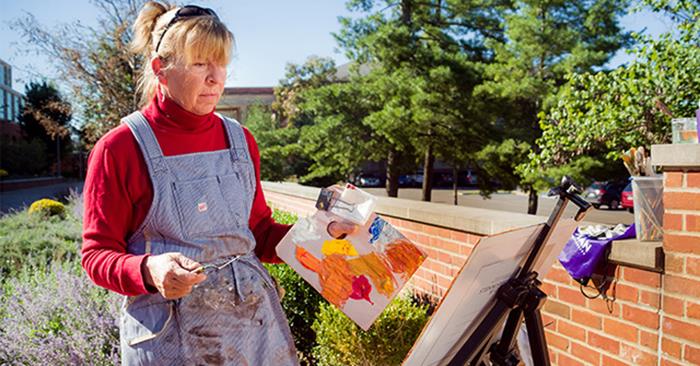 Non-Traditional Student Pursues Art Dream
October 11, 2021
Most students come to college with dreams of preparing for their future careers. By the time 57-year-old Sarah Tolliver arrived on campus this fall, she already had a career behind her, and her goal after graduation is solely to pursue her passion: art.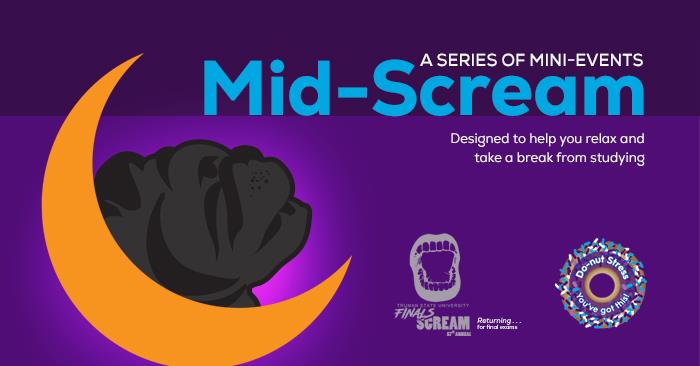 Campus Hosts New Mid-Scream Series Oct. 11-12
October 11, 2021
Mid-Scream, a series of mini events designed to help students relax and take a break from studying, will take place Oct. 11-12.