Information for Current International Students
---
We have many resources to meet your needs and answer any questions you have during your academic experience at Truman State University. If your questions are not answered here, contact the staff in the Center for International Students (CIS).
Academic Resources
Need help with academics? Would you like someone to help you edit a class paper? Need a tutor or mentor?
Financial Aid
Have questions about scholarships or loans?
Health Insurance
Need to print out a new insurance card? Looking for the health insurance website?
Immigration
Have questions about immigration, legal work options, or travel and visa renewal?
Taxes
Need assistance with or information about taxes?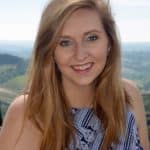 Some majors teach how to be successful in a specific field, but sociology has taught me how to be a better member of society. My eyes were opened to different perspectives and beliefs, many of which I had no idea existed before my time here. The department has given me incredible knowledge and resources that have prepared me to take the next step in my personal and professional life, and I cannot wait to see where this path leads.