The Language Company, a private, intensive English program located on the Truman State University campus, works in close partnership with Truman and the community. Applicants who wish to study English first should apply to both Truman State University and The Language Company.
Students conditionally admitted to Truman are required to complete their English preparation at The Language Company. Students studying at The Language Company are allowed to live in the Truman residence halls.
The Language Company offers 13 start dates per year including August and January sessions which begin at the same time as the regular Truman semesters. The Language Company requires a separate application which can be found at www.thelanguagecompany.com.
Contact The Language Company
Brenda Snider, Center Director
Truman State University
Kirk Building 215
100 East Normal
Kirksville, MO 63501-4221
Phone Number: 1 (660) 627-6001
Fax Number: 1 (660) 627-6099
Email: tlckirksville@thelanguagecompany.com
Website: www.thelanguagecompany.com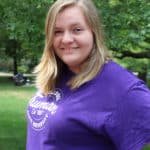 Living on my own for the first time was incredibly scary, but in a place like Kirksville, with such a welcoming community and close-knit town, my fears quickly subsided as I took advantage of all that Kirksville has to offer!