Fall 2019
Friday, August 9th and Saturday, August 10th
Arrival Days– Be in Kirksville and meet at Baldwin Hall 104 before 5pm. Note that you may not be able to arrive in the United States and arrive in Kirksville on the same day. Travel within the U.S. can be very slow. We recommend allowing yourself one day to travel within the United States.
Sunday, August 11th
Check in and Orientation Day 1. You must be on campus at 8:00am.
Monday, August 12th
Tuesday, August 13th
Wednesday, August 14th through Sunday, August 18th
Truman Days! See the schedule of events here.
Monday, August 19th 
Friday, August 23rd at 5:00 p.m. CST
All fees and tuition are due to the Business Office by this date
All students should carefully read ALL of the pre-arrival materials below before arrival at Truman! (Only exchange and transfer students need to read the materials marked specifically for them)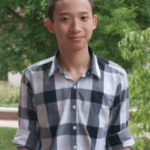 The atmosphere at Truman is warm. People here are friendly and are willing to help you whenever you need it. Also, there are plenty of organizations available to help international students to make new friends, understand new cultures, and enjoy life in America.