John Thompson ('92)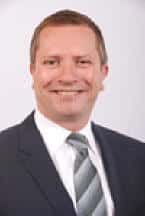 A native of Williamsville, Ill., John Thompson Jr. ('92) is a partner and head of investment solutions for the Institutional Advisory Solutions practice where he manages asset allocation portfolios for Aon Hewitt's clients. He works with clients to design model portfolios, analyze investment strategies and recommend changes in client products and services. He is also a member of the U.S. Aon Hewitt Investment Committee. With a focus on individual investors and behavioral finance, in addition to traditional institutional quality asset allocation, he has constructed and overseen the development of several asset allocation programs.
Active in research, John's work has appeared in Financial Planning, International Political Economy and World Trade Magazine. He has more than 20 years of experience in the financial industry and is a frequent speaker at industry and client conferences, lecturing on asset allocation and alternative investments.
Prior to joining Aon Hewitt, John was a senior vice president and portfolio manager for Morningstar Investment Management and Ibbotson. Before his time at Ibbotson, he worked as an international political risk analyst, specializing in South American markets, at Marvin Zonis & Associates. Previously, he developed and underwrote property and casualty insurance policies for the real estate industry at Aon Corporation.
John has a bachelor's degree in history from Truman. He also has master's degrees in Latin American studies, business administration-finance and international business. As a Fulbright and Rotary Scholar, he conducted post-graduate research projects in Montevideo, Uruguay, and Buenos Aires, Argentina.
A member of the Truman State University Foundation Board, John serves as vice president of the Board and as a member of the Investment Committee.