Jennifer Austin ('96)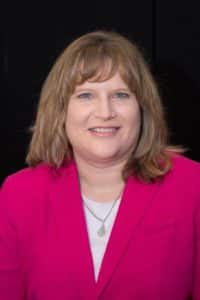 Jennifer Austin, a KPMG partner in New York, has more than 20 years of experience at KPMG serving the insurance industry, including property & casualty, life and annuity, accident and health, and P&C and life reinsurance companies. She is a member of the AICPA and is licensed in California, Hawaii, Minnesota, Missouri, Ohio and New York.
During her career, Jennifer spent five years in KPMG's Department of Professional Practice and worked in KPMG's Kansas City, Minneapolis and Columbus offices. Through her work with various task forces and panels, Jennifer has monitored the activities of the Financial Accounting Standards Board, International Accounting Standards Board, National Association of Insurance Commissioners, and Securities and Exchange Commission on insurance accounting issues.
A Truman alumna, Jennifer earned a Bachelor of Science in Accounting in 1992 and a master of accountancy in 1993. While attending Truman, she was involved with Cardinal Key and Delta Sigma Pi and was named Outstanding Undergraduate Accounting Student.