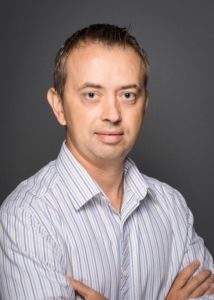 Dmitri Ivanov is the SVP, Head of Commercial Loan Operations at Alliance Partners, responsible for servicing of BancAlliance loan portfolio. Alliance Partners is the asset manager for BancAlliance, a network of over 250 community banks across the United States, with total assets under management of over $1.5 billion.
Prior to joining Alliance Partners, Dmitri was at Capital One bank where he lead a quality control and accounting group for the $40 billion commercial loan portfolio. During his tenure at CapitalOne Bank, he was a recipient of 2012 ACE Award – Achieving Commercial Excellence. Dmitri began his career with American Capital, private equity and global asset manager, as investment accountant and servicing specialist.
Ivanov graduated from Truman State University in 2000 with a Bachelor of Science degree in Finance and a minor in Economics. He is a Certified Public Accountant.