Dawn Tartaglione ('90)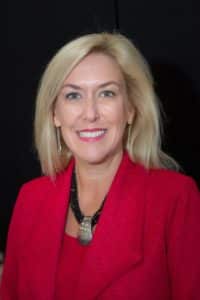 Dawn Tartaglione, of Oklahoma City, Okla., is a neurosurgeon with AllianceHealth Midwest. Previously, she served as a neurosurgeon at INTEGRIS Health and Genesys Regional Medical Center.
A recipient of Truman State University's prestigious Pershing Scholarship, Dawn pursued a Bachelor of Science in Biology. While attending Truman, she participated in the Missouri Government Internship Program and was involved with Marching Band, Cantoria, Gamma Phi Delta, Pre-Physicians Club and Pershing Society. She graduated in 1990 and went on to earn a doctor of osteopathic medicine degree from Midwestern University followed by her neurosurgery residency at Michigan State University.
Dawn is the chief operating financial officer for Wellness on the Move and chief operating office and talent for Kiki Kortex LLC. She is a past president of American College of Osteopathic Surgeons; chair of the Cancer Committee, INTEGRIS Health; and secretary-treasurer, American College of Osteopathic.