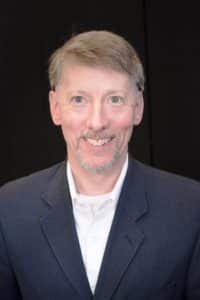 Brian Krippner ('89)
Brian Krippner is the senior vice president/regional manager – Corporate Trust & Escrow Services, UMB Bank. During his career, he has served in various roles including vice president for State Street and assistant vice president for US Bank. He is a certified corporate trust specialist (CCTS).
As a student at Truman State University, Brian was a member of Delta Sigma Pi and the Student Activities Board, and he was also involved with Residence Life. He earned a Bachelor of Science in Business Administration from Truman in 1989, and he received a Master of Arts in Finance, Legal Studies from Webster University in 1993.
Honored as Truman State University's Young Alumnus of the Year in 2004, Brian also served as a member of a Regional Campaign Committee for the University's "Bright Minds Bright Futures Campaign." Brian currently serves on Truman's School of Business Advisory Board and is a longtime member of the St. Louis Alumni Chapter.
Brian is a trustee/past president and chairman, Delta Sigma Pi Leadership Foundation; treasurer/Finance Committee chair, Eliot Unitarian Chapel, and Corporate Trust Committee co-chair/member, American Bankers Association. In addition, he represented UMB Bank, N.A. on an industry committee working with ABA on legislative, regulatory and operating issues affecting the whole corporate trust industry.