Ann Wiesler ('98)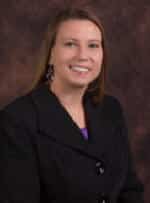 Ann Wiesler is a consultant at Cardinal Investment Advisors, LLC in Clayton, Mo. Cardinal is a boutique consulting firm primarily advising insurance companies, pension funds, foundations, endowments and healthcare institutions on the creation, implementation and monitoring of investment strategy. In her client service role, Wiesler provides asset allocation, client peer reviews, and other ad hoc research. Also, she conducts manager research for the leveraged finance assets and reviews custodian banks.
Prior to joining Cardinal, Wiesler worked in various accounting and managerial positions at Verizon and State Street Bank.
At Truman, Wiesler was a member of the women's soccer team. She received a bachelor of science in accounting from Truman in 1998 and an M.B.A. degree from Webster University in 2006. Wiesler completed her CPA designation in 2008 and  her CIPM designation in 2010.
Wiesler enjoys watching the St. Louis Cardinals, relaxing at her family's cabin on the Black River, and spending time with her friends and family.