Tuesday, October 19, 2021
6:30-8 p.m. (Central)
Location: Magruder Hall 1000 OR via Zoom Webinar
Register Now
Truman State University highlights its commitment to women entrepreneurs by participating in the eighth annual Women Entrepreneurship Week (WEW), a global movement to celebrate and inspire female founders.
Through a Zoom webinar platform, you will have the opportunity to meet and interact with a number of inspirational women about their entrepreneurial journeys. In addition to celebrating their journeys, our panelists will also dive into a Q&A session to discuss challenges and opportunities for women entrepreneurs.
This event is gender inclusive and open to all students, parents, faculty, staff and friends of Truman.
Hosted by Dr. Sue Thomas
Truman State University President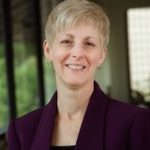 Facilitated by Dr. Janet Gooch
Provost and Executive Vice President for Academic Affairs

---
Meet the Panelists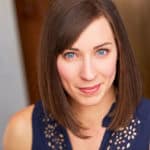 Madelaine Anderson ('11)
Co-Founder, Talus Films
Chicago, Ill.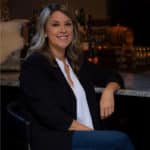 Laci Cook ('03)
Founder, Sip Downtown
Kirksville, Mo.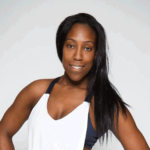 Stephanie McGrew ('10)
Founder, Lone Star Physiques and
Owner, Escape Room
Kirksville, Mo.
About the Panelists
Madelaine Anderson ('11)
Madelaine Anderson is the co-founder and creative director of Talus Films, a full-service video production company that partners with innovative brands to create emotionally compelling films that inspire their audiences. She is passionate about using video to tell stories, amplify voices and messages, and help others build their businesses. Madelaine wears many hats in the film world including actor, producer, and production designer. When she's not in front of or behind the camera, she can be found hiking, camping, traveling, or training as an aerialist on silks. She is originally from St. Louis, Mo., and graduated from Truman State University with a Bachelor of Arts in theatre. She currently resides in Chicago with her husband, daughter, and pup.
Laci Cook ('03)
For almost 20 years, Laci Cook has been a noteworthy leader in the Kirksville community. You may know her from her works as the owner of a companion animal business, though her entrepreneurial ambitions prompted her in the creation of Sip Downtown — a spirits and small plates restaurant in 2021.
After graduating from Truman State University, Laci remained in Kirksville and pledged to make a difference in her hometown. She is a member of numerous organizations, serves on local boards, and volunteers in many capacities. Laci has been honored with being named Kirksville's "Person of the Year" (2019), Kirksville Young Professionals "Top 5 Under 40", and recently voted to the Kirkville Area Chamber of Commerce Board of Directors.
Laci's passion lies in bringing people together and celebrating life. She believes there is no greater joy than family and true friendships.  She continuously strives to promote an environment to facilitate these meaningful connections, while generating an outlet for her creative energy.
Stephanie McGrew ('10)
Stephanie is a native of Texas but moved to Missouri to further her education. Receiving a Bachelor of Science in exercise science and Bachelor of Arts in biology (also a minor in health sciences and business administration) from Truman State University, she also has her Master's degree in health administration from A.T. Still University. Stephanie wanted to do something meaningful with her life by trying to use the skills and knowledge that she obtained from earning her dual college degree so she decided to open her own fitness studio called Lone Star Physiques. She has maintained her business for eight years while growing a client base of more than 100 clients. She now has two separate locations, a healthy meal prep service, and is working on various other business ventures. She also owns the local Kirksville Escape Room. Stephanie and her sister recently started a non-profit called 2315 E.L.M. Stephanie regularly participated in extreme endurance races (such as Tough Mudder, Spartan, GORUCK, and many others) and NPC-regulated bikini competitions. Stephanie strives to motivate and encourage others to make beneficial lifestyle changes to help improve their overall health and quality of life. In 2017 she won the "Best weight loss facility" in Kirksville as well as "The best fitness facility." In 2018 Stephanie received the "5 under 40" award from the Kirksville Chamber of Commerce.