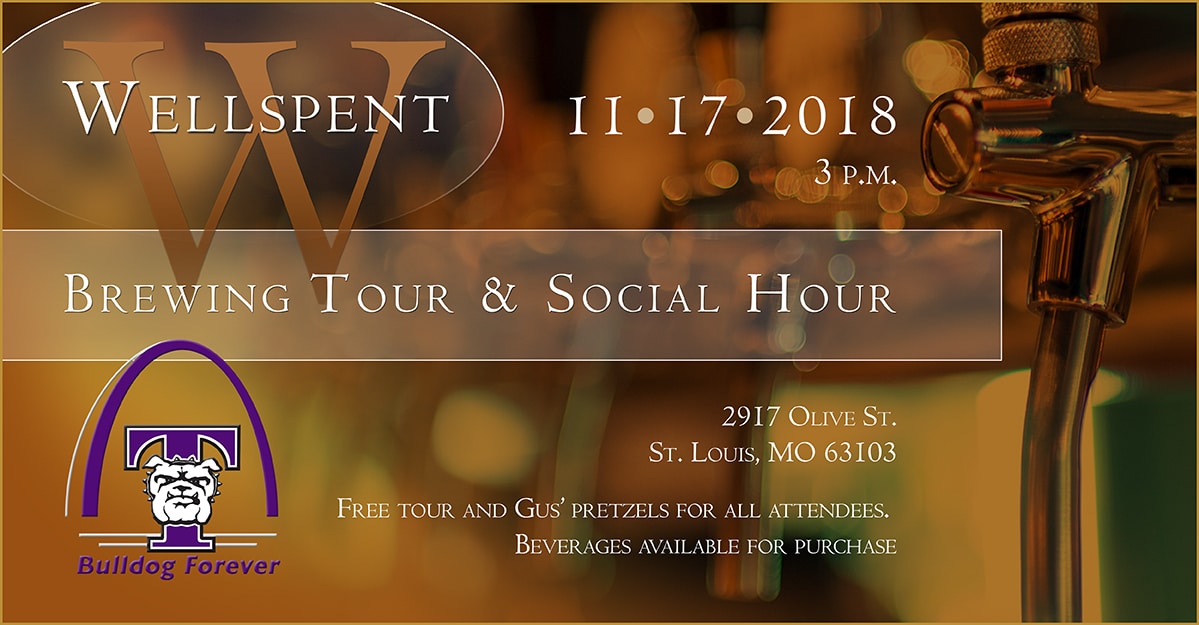 WELLSPENT BREWING TOUR AND SOCIAL HOUR
Saturday, November 17, 2018
Event begins at 3 p.m.
Join the St. Louis Chapter for a tour and socializing at one of St. Louis' newest craft breweries. Wellspent opened in March 2018 and is an up-and-coming brewery focusing on quality ingredients and building a sense of community for their patrons. After the owner-led tour, catch up with fellow alumni or make new Bulldog friends. Socializing will be begin at 3 p.m. and the tour will begin at 4 p.m. All attendees can enjoy complementary Gus' Pretzels, a St. Louis tradition, and attendees 21+ will be able to purchase Wellspent's craft beers.
Interested in attending? Contact the Office of Advancement at (800) 452-6678 by November 14 with your RSVP.