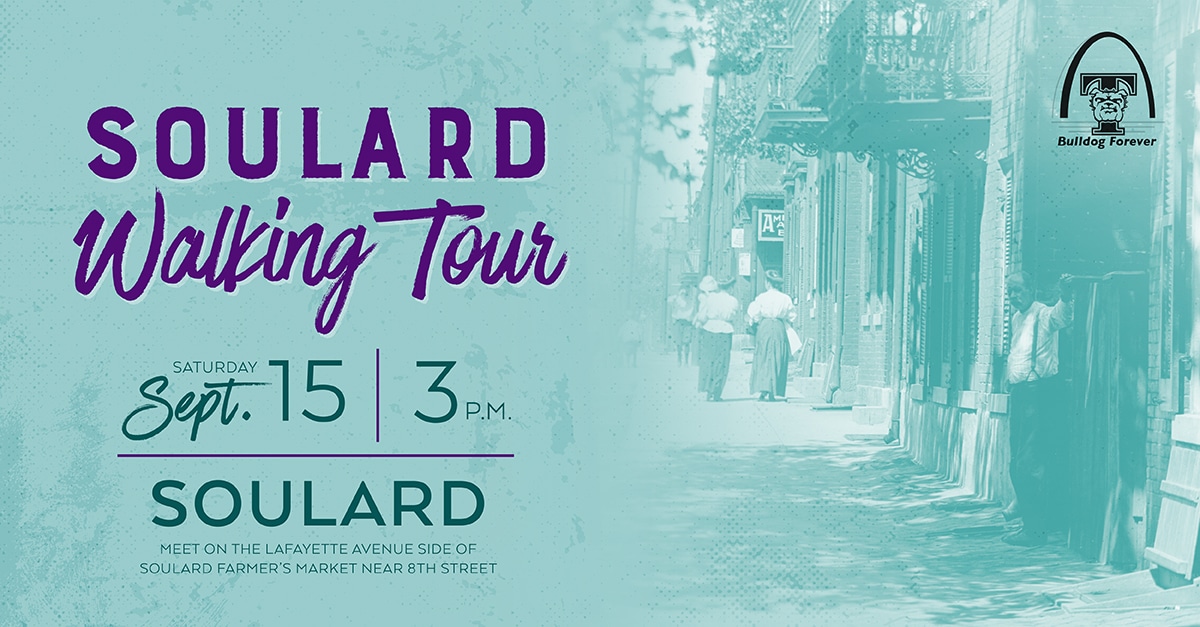 SOULARD WALKING TOUR
Saturday, September 15, 2018
Tour begins at 3 p.m.
Enjoy a Saturday afternoon with the St. Louis Bulldogs! St. Louis architectural tour guide extraordinaire and Truman alumnus Chris Naffziger ('00) will lead attendees on a guided walking tour of the historic Soulard neighborhood. Soulard is one of the oldest neighborhoods in St. Louis and home to the famous Soulard Farmer's Market, Anheuser-Busch Brewery, as well as several historic homes, churches, and restaurants. The Soulard architectural walking tour is FREE to alumni chapter members (max 2 tickets per member). The non-member price is $10 per person. Join the chapter for a discounted price! Tickets for the tour are available through the online alumni store.
Interested in attending? RSVP by September 13 by getting tickets through the online alumni store. Contact the Office of Advancement at (800) 452-6678 with any questions.