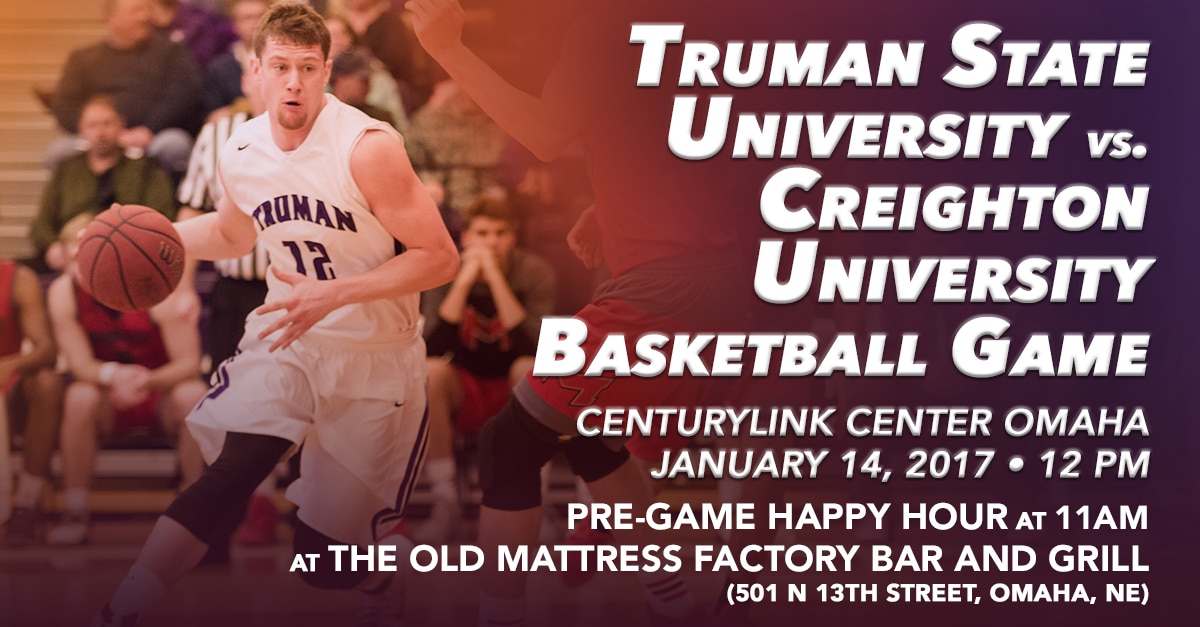 TRUMAN VS. CREIGHTON BASKETBALL GAME

JANUARY 14, 2017 | 11 a.m. – 2 p.m.

Happy Hour Location: Old Mattress Factory | 11 a.m.
Game Location: CenturyLink Center Omaha | 12 p.m.

Join fellow Truman State University Bulldogs as we cheer on the basketball team as they take on the Creighton Bluejays! There will be a pre-game happy hour at 11 a.m. at the Old Mattress Factory where you'll have the opportunity to socialize with the Bulldog community. After the happy hour we will head over to the CenturyLink Center Omaha where we will watch the Bulldogs take on the Bluejays! Tickets are $15 and can be purchased online until January 9, 2017. Contact the Office of Advancement at 880-452-6678 with any questions.

Tickets can be bought online.