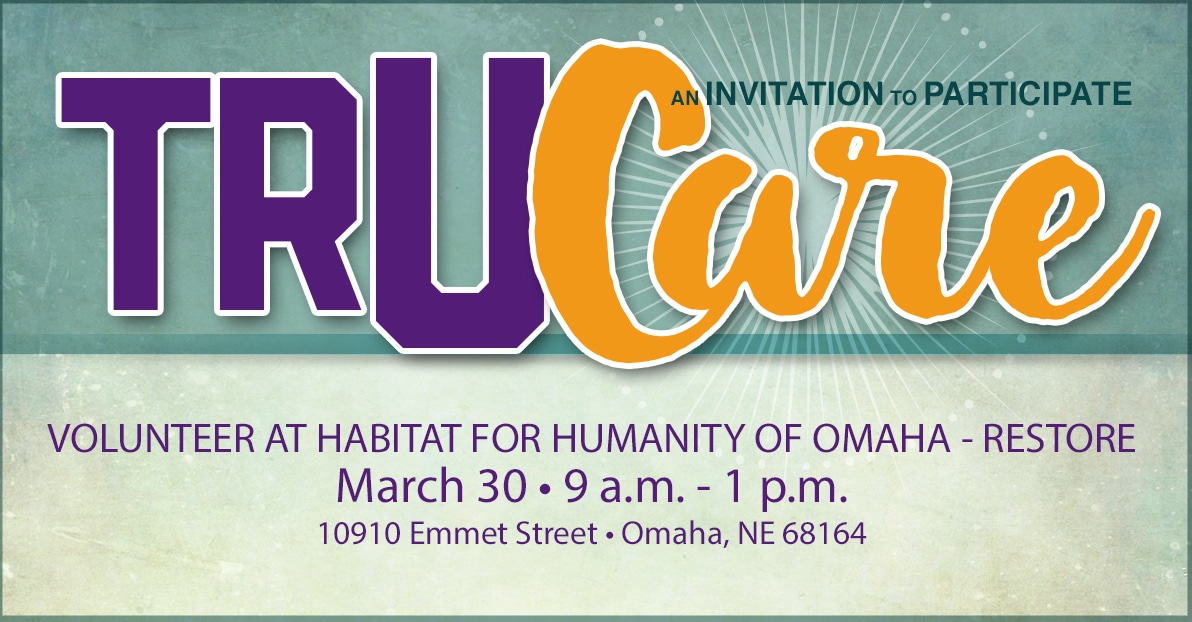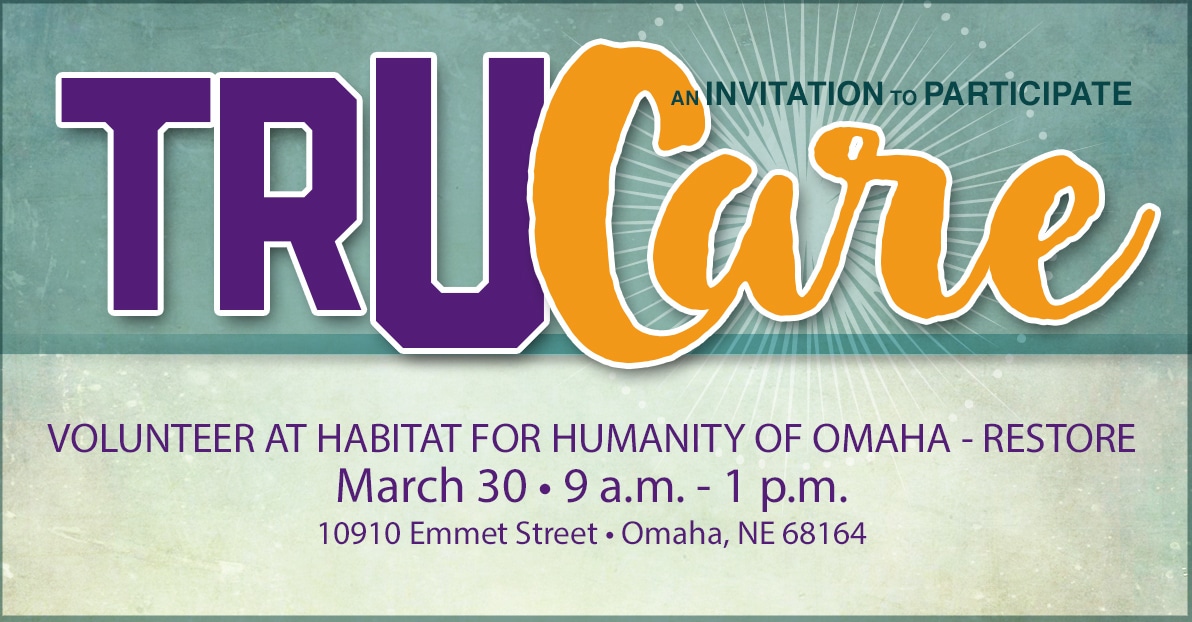 TRUCARE 2019:
VOLUNTEER AT HABITAT FOR HUMANITY
OF OMAHA – RESTORE
MARCH 30, 2019 | 9 a.m. – 1 p.m.
10910 Emmet Street | Omaha, NE 68164
The Alumni Association invites everyone to participate in TruCare, an international event where the Truman State University community comes together to volunteer locally to show Bulldog spirit by paying it forward. The Omaha Alumni Club will have their TruCare event at Habitat for Humanity!
Attendees will help at the Habitat for Humanity Restore from 9 a.m. – 1 p.m. All Truman alumni, family and friends are invited to attend. Participants must be at least 14 years old for safety. After the event, attendees will go out to lunch together.
While Truman students are gearing up for the Big Event in Kirksville, we're excited to bring that same TruCare spirit of volunteering to Omaha. See you at Habitat for Humanity! For more information about TruCare, please visit the TruCare website. To get more involed and stay connected with the Omaha Alumni Club, please follow the Omaha Alumni Club Facebook page.
Contact Natalie Gerhart or the Office of Advancement at 880-452-6678 with any questions.