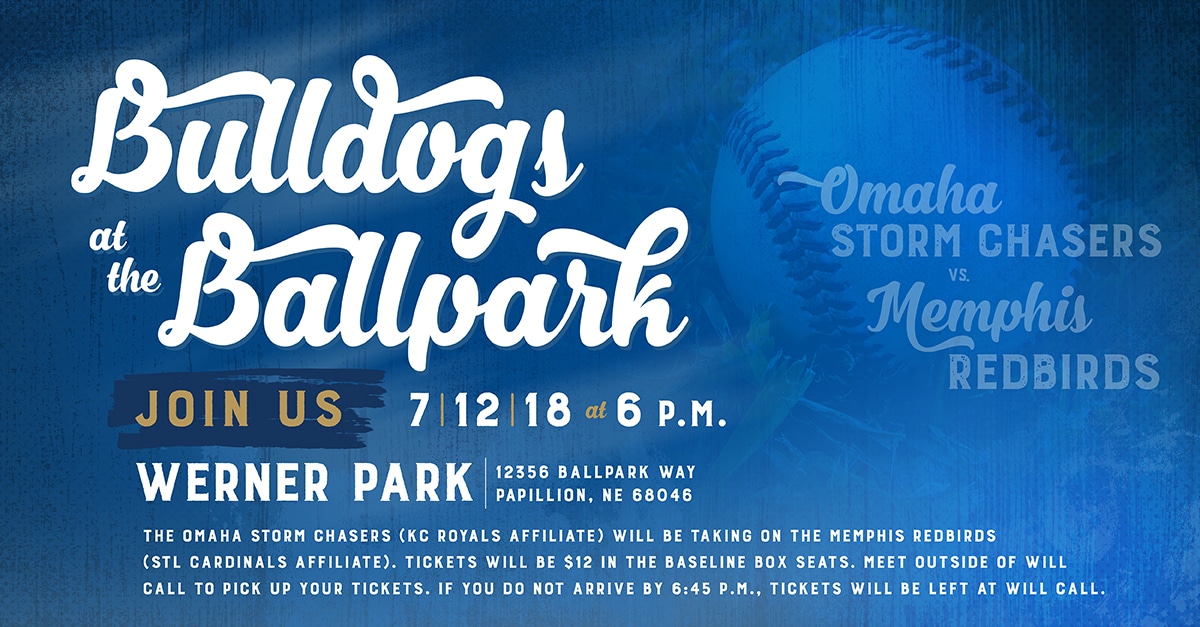 BULLDOGS AT THE PARK:
OMAHA STORM CHASERS VS. MEMPHIS REDBIRDS GAME
JULY 12, 2018 | 6 p.m.
Werner Park
12356 Ballpark Way | Papillion, NE 68046
Join the Omaha Bulldogs for a night at the ballpark! The Omaha Storm Chasers (KC Royals affiliate) will be taking on the Memphis Redbirds (STL Cardinals affiliate). Tickets are $12 in the Baseline Box seats and can be purchased through the online alumni store.
Attendees should meet outside of Will Call to pick up tickets. All attendees who do not arrive by 6:45 p.m. will be have their tickets left at Will Call available for pick up.
Contact Natalie Gerhart or the Office of Advancement at 880-452-6678 with any questions. RSVP by July 3, 2018.
To get more involed and stay connected with the Omaha Alumni Club, please follow the Omaha Alumni Club Facebook page.