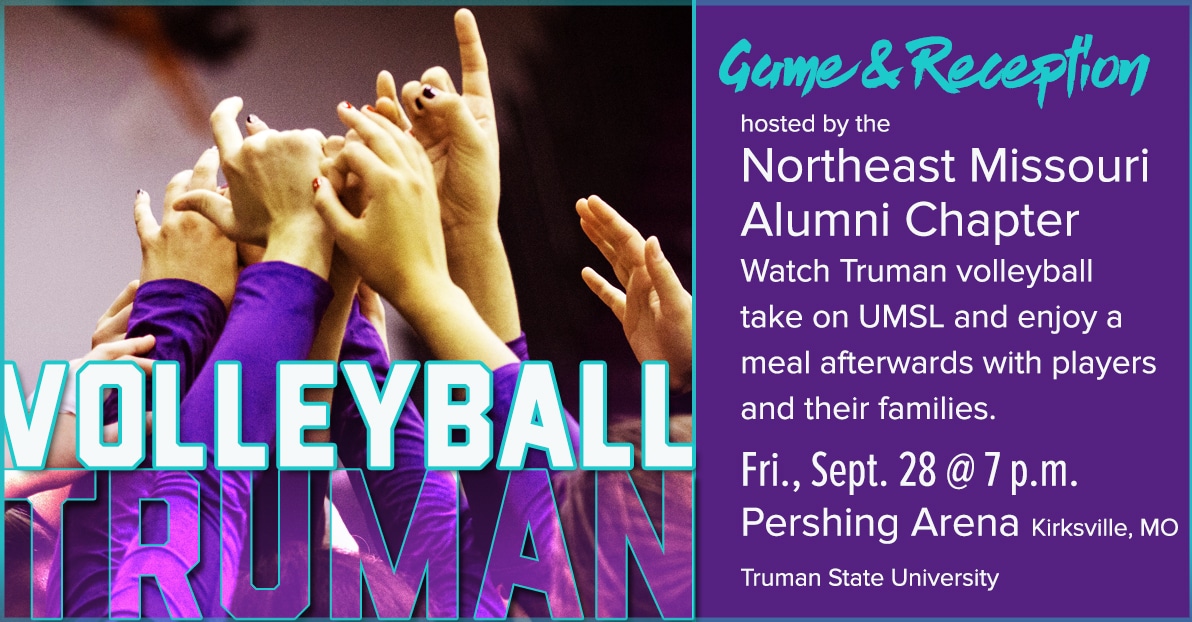 TRUMAN VOLLEYBALL GAME & RECEPTION
Friday, September 28, 2018 | 7 p.m.
Pershing Arena | Truman State University
Kirksville, MO 63501
Come out and cheer on the Bulldogs with the Northeast Missouri Alumni Chapter! The women's volleyball team will be taking on UMSL on Friday, September 28, 2018. We'll meet the team and enjoy a complimentary meal after the game with the players, their families, and the coaches. This event is FREE for all Chapter members, players, and families.
Interested in attending? Please RSVP by Tuesday, September 25, to the Office of Advancement at 800-452-6678.