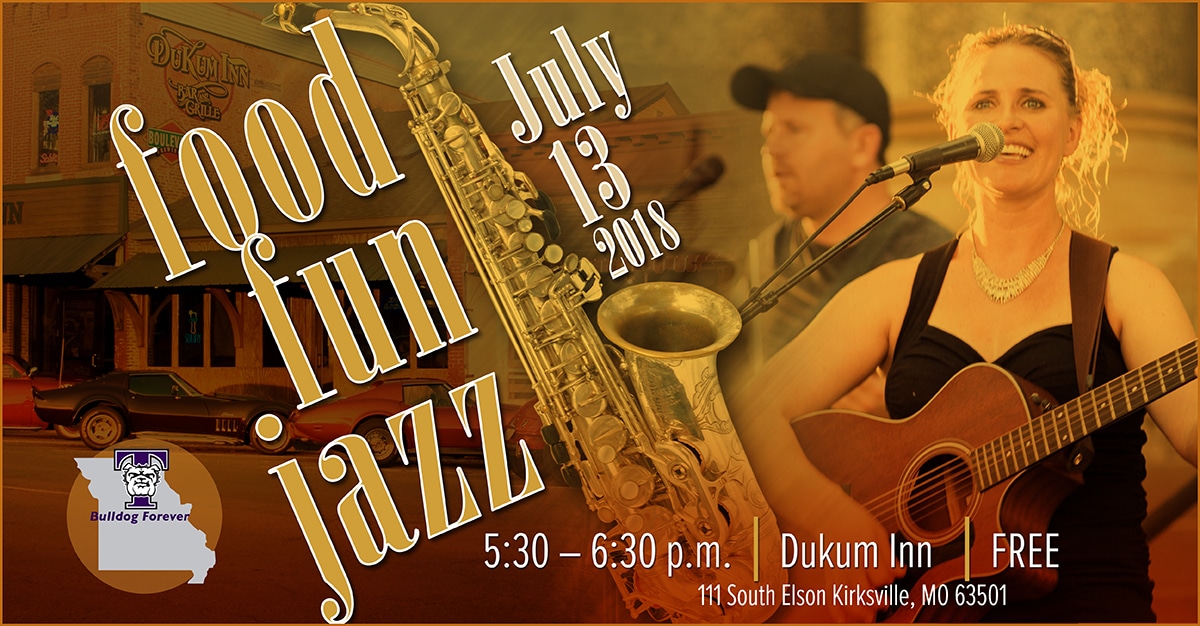 FOOD, FUN AND JAZZ
Friday, July 13, 2018 | 5:30 p.m.
Dukum Inn (Upstairs)
111 South Elson Kirksville, MO 63501 
Join fellow Bulldogs for an evening of food, fun and jazz! Attendees are invited to meet at the Dukum Inn (Upstairs) for conversation and appetizers beginning at 5:30 p.m. Around 6:30 p.m., the fun will continue as attendees will enjoy the Kirksville Art Association's Summer on the Square free concert series featuring Truman professor Tim AuBuchon and his Jazz Trio. The concert will begin at 7 p.m. on the south side of the Adair County Courthouse. Please bring a lawn chair or blanket for the concert. In case of rain, the concert will be moved to 301 W. McPherson.
This event will feature complimentary appetizers (courtesy of the Northeast Missouri Alumni Chapter) and a free jazz concert.
Interested in attending? RSVP to the Office of Advancement or 800-452-6678.