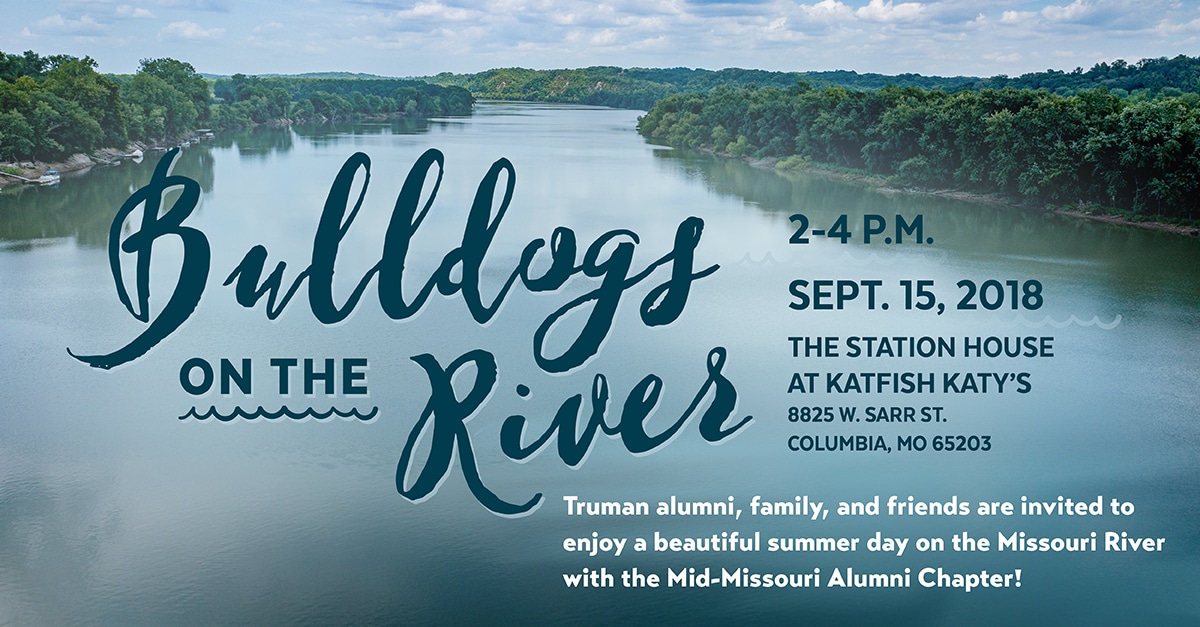 BULLDOGS ON THE RIVER
Saturday, September 15, 2018 | 2 – 4 p.m.
The Station House at Katfish Katy's
8825 W. Sarr St. | Columbia, MO 65203
Truman alumni, family and friends are invited to enjoy a beautiful summer day on the Missouri River with the Mid-Missouri Alumni Chapter! We will take in the entertainment at The Station House and enjoy the beginning of fall while enjoying food, good company and great conversations. This event is free to attend, and light refreshments will be provided. Alcoholic beverages are the responsibility of each individual.
Interested in attending? Please RSVP to Kati Abbott or the Office of Advancement or 800-452-6678.