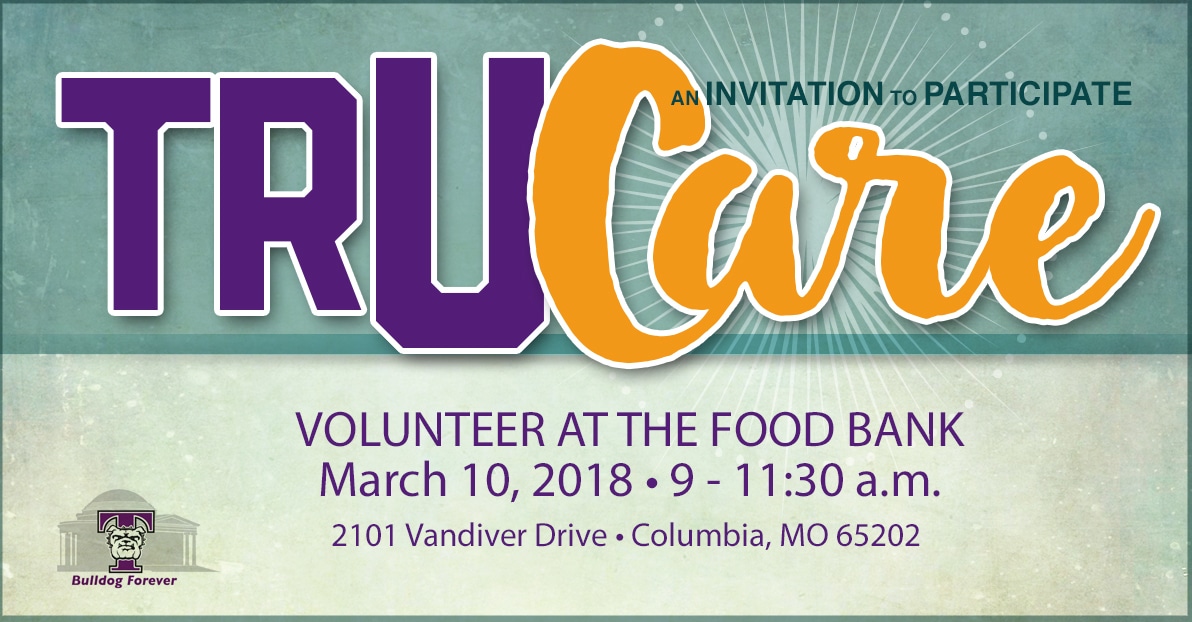 TRUCARE 2018:
Volunteer at The Food Bank for Central & Northeast Missouri
Saturday, March 10, 2018 | 9 – 11:30 a.m.
The Alumni Association invites everyone to participate in TruCare, an international event where the Truman State University community comes together to volunteer locally to show Bulldog spirit by paying it forward. The Mid-Missouri Alumni Chapter will have their TruCare service event at The Food Bank for Central & Northeast Missouri. Volunteers are encouraged to show their Bulldog pride by wearing University or purple attire.
While Truman students are gearing up for the Big Event in Kirksville, we're excited to bring that same TruCare spirit of volunteering to Mid-Missouri. See you at The Food Bank! If you aren't able to attend the TruCare event but volunteer throughout the month of March, please log your service hours online. For more information about TruCare, please visit the TruCare website.
Questions? Please contact Kati Abbott or the Office of Advancement at 800-452-6678. RSVP by Monday, March 7, 2018.
For the lastest news and updates, follow us on our new Facebook page!