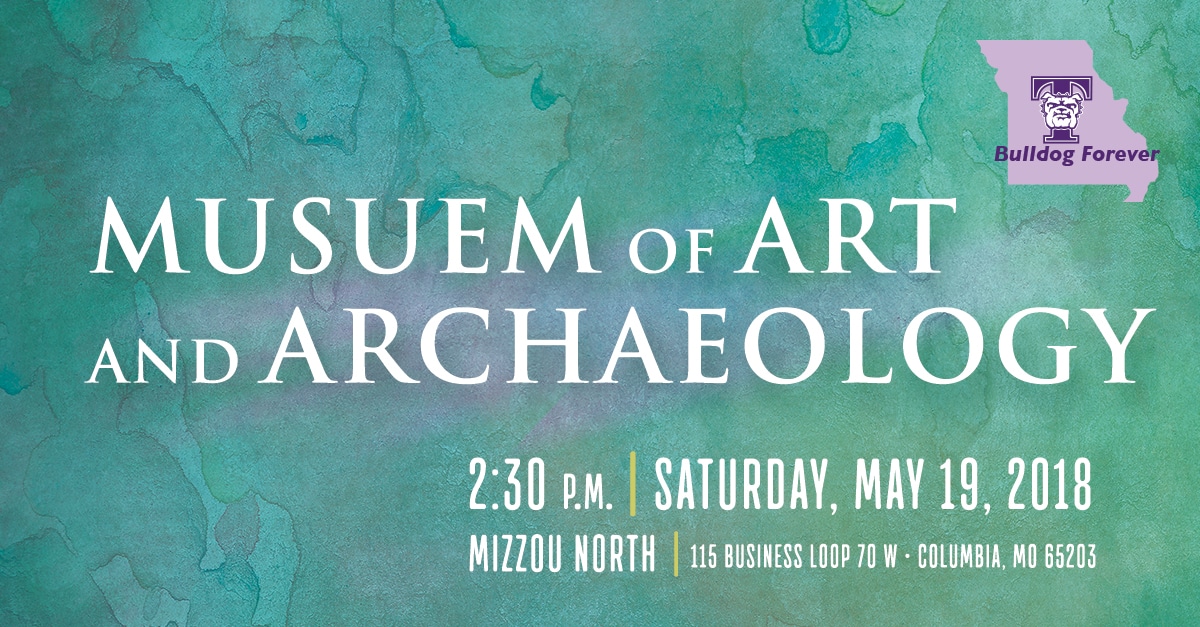 MUSEUM OF ART AND ARCHAEOLOGY TOUR 
Saturday, May 19, 2018 | 2:30-3:30 p.m.
Mizzou North
115 Business Loop 70 W, Columbia, MO 65203
Join the Mid-Missouri Chapter as we enhance our understanding of art at the Museum of Art and Archaeology at the University of Missouri – Columbia. The Museum of Art and Archaeology advances understanding of our artistic and cultural heritage through research, collection and interpretation.
Please contact Kati Abbott or the Office of Advancement at 800-452-6678 with any questions or to RSVP.