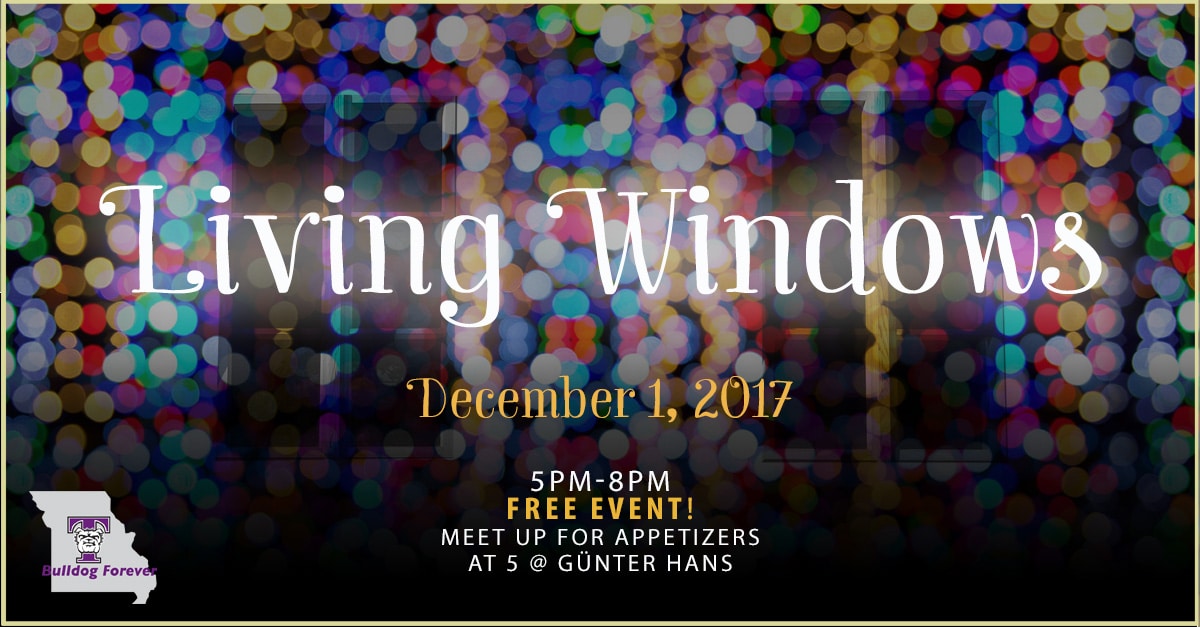 LIVING WINDOWS
Friday, December 1, 2017 | 5 – 8 p.m.
Appetizers at Gunter Hans | 5 p.m.
Walking around The District (Columbia, MO) will begin after eating
It's time to celebrate the holiday season! Join fellow Bulldogs in The District to view the Living Windows displays prepared by downtown merchants. Attendees will meet at Gunter Hans for appetizers and drinks before heading outdoors. Be sure to dress for weather and walking!
Questions? Please contact Kati Abbott or the Office of Advancement at 800-452-6678. RSVP by Thursday, November 30.