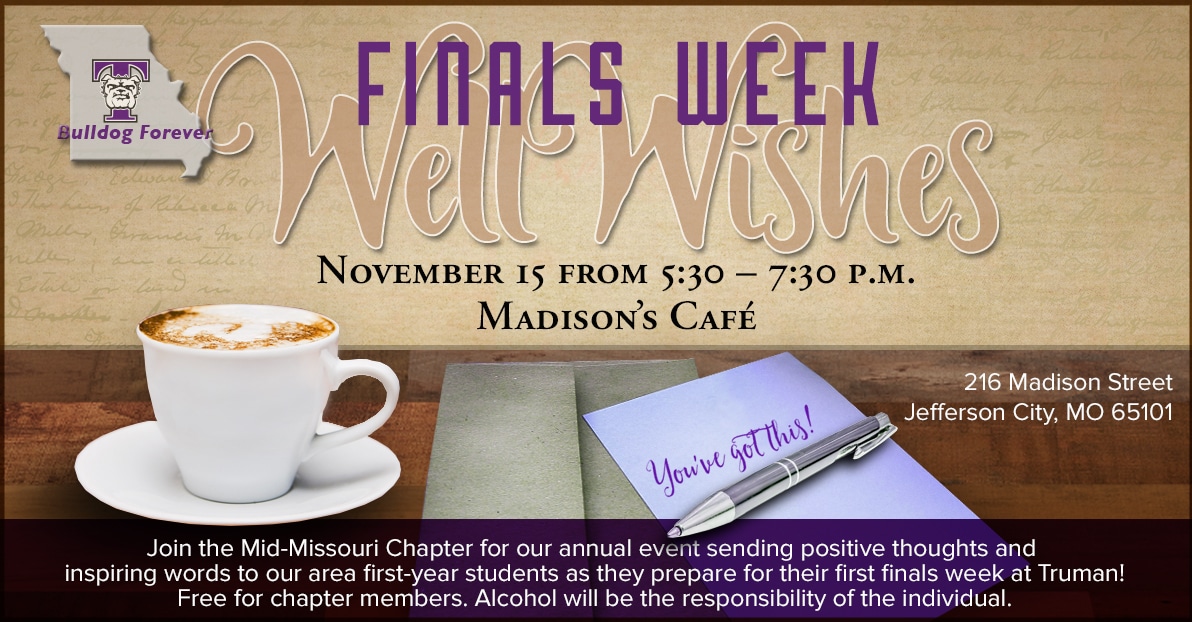 FINALS WEEK WELL WISHES
Thursday, November 15, 2018 | 5:30 – 7:30 p.m.
Madison's Cafe
216 Madison Street | Jefferson City, MO 65101 
Finals week will be here soon! That means Truman students will be hitting the books and working hard to ace their exams. To show our support, the Mid-Missouri Alumni Chapter is hosting a "Good Luck!" event at Madison's Cafe! Appetizers will be provided by the chapter as attendees work to write notes and send gift cards that will be delivered to Truman students from the Mid-Missouri area!
Questions? Please contact Kati Abbott or the Office of Advancement at 800-452-6678. RSVP by November 8.