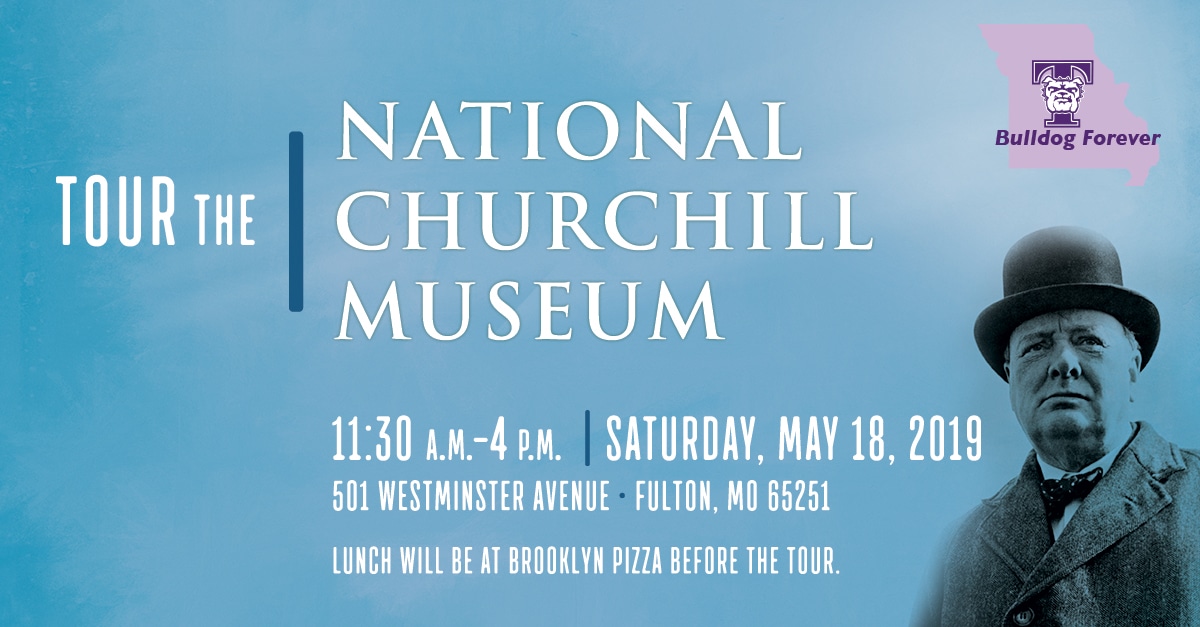 NATIONAL CHURCHILL MUSEUM TOUR + LUNCH AT BROOKLYN PIZZA
May 18, 2019 | 11:30 a.m. – 4 p.m.
Join the Mid-Missouri Alumni Chapter for a  tour of the National Churchill Museum located on Westminster College's campus. Tickets for the tour can be purchased upon arrival, and are as follows:
Free for Museum Members, Westminister College Students & Callaway County Schools
$8.50 for adults
$7.50 for seniors (65+), AARP & AAA members and active military
$6.50 for youth (12-18) and college students
$5.50 for children (6-11)
Before the tour, the group will enjoy lunch at Brooklyn Pizza. All chapter members will receive a free lunch.
Questions? Please contact Kati Abbott or the Office of Advancement at 800-452-6678 by May 17 to reserve your spot!