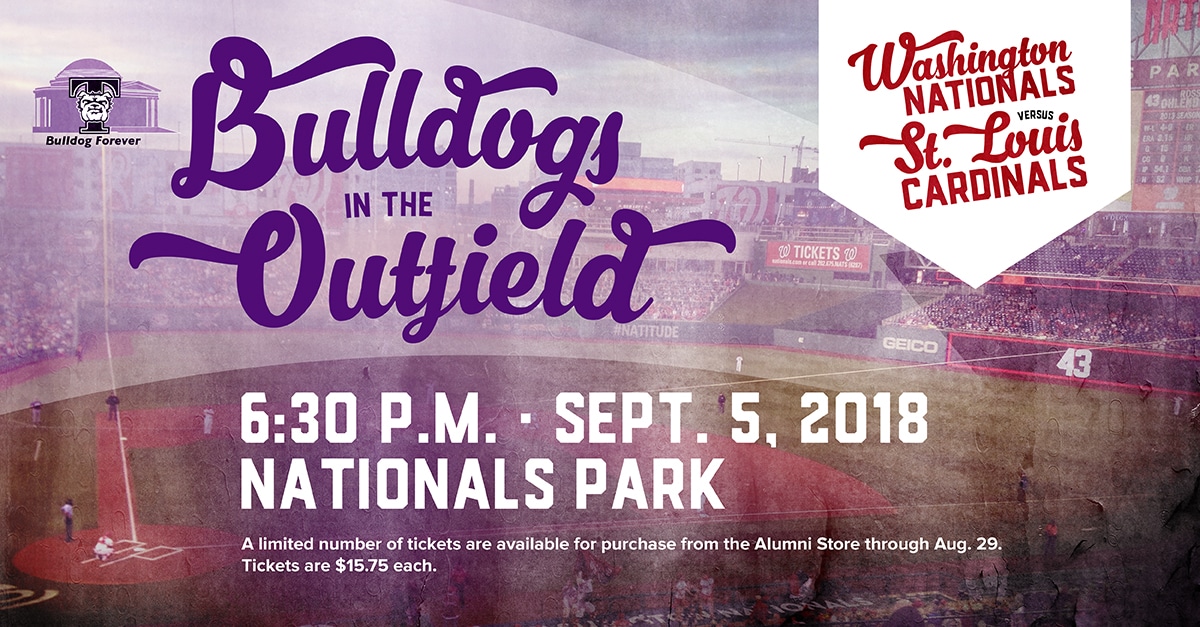 BULLDOGS IN THE OUTFIELD:
Nationals vs. Cardinals Baseball Game
September 5, 2018 | 6:30 p.m.
Nationals  Park
1500 S Capitol Street SE | Washington, DC 20003
Pick your side! Join the Mid-Atlantic Alumni Chapter to watch the Washington Nationals square off against the St. Louis Cardinals. A limited number of tickets are available for purchase! Tickets are $16.75 and can be purchased on the alumni store through August 29. The group will meet outside the Stadium's main gate by left field between 6:30 and 6:45 p.m. Call or text Danny Hague at 816-645-5688 when you arrive.
Interested in attending? Get your ticket by August 29, 2018. Contact Danny Hague or the Office of Advancement for more information.