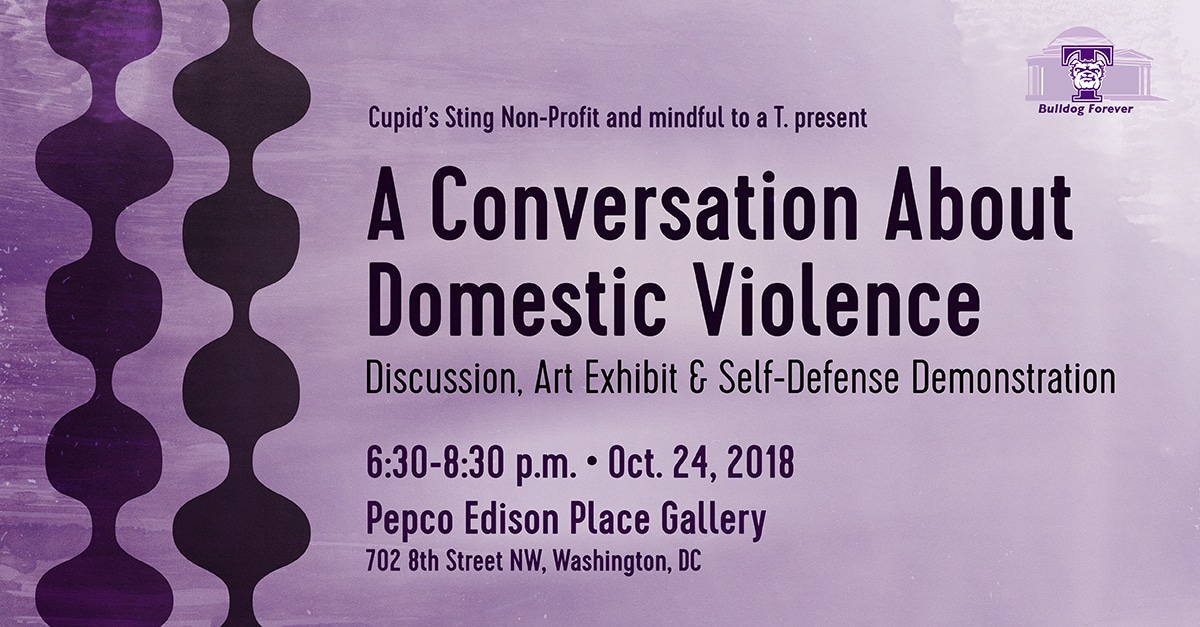 A CONVERSATION ABOUT DOMESTIC VIOLENCE
October 24, 2018 | 6:30 – 8:30 p.m.
Pepco Edison Place Gallery
702 8th Street NW, Washington, DC 20068
Gather with the Bulldogs and others to observe Domestic Violence Awareness Month. Cupid's Sting Non-Profit and mindful to a T. bring you "A Conversation About Domestic Violence," an evening that will address self-esteem, self-awareness, self-defense, and self-care. Part presentation, part demonstration, part art exhibition, participants will have an opportunity to practice self-defense skills, mindfulness meditation, and interact with art. Light refreshments will be served. This event is FREE but registration is required.
Interested in attending? Register online by October 17, and then contact Justis Tuia to let him know you're attending!