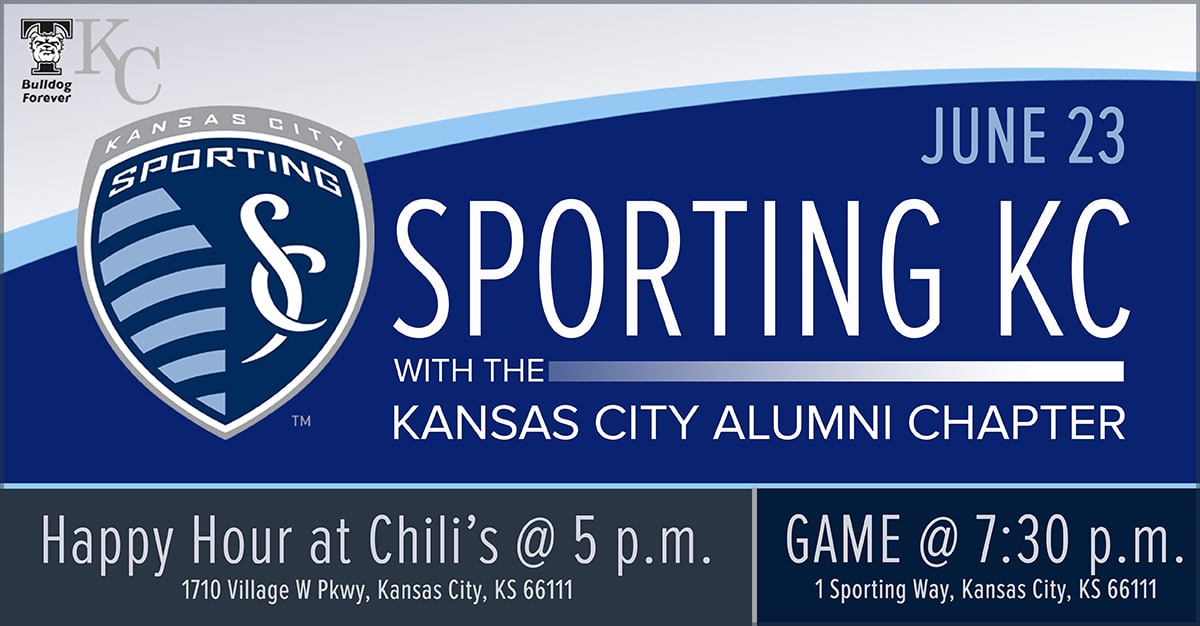 SPORTING KC:
HAPPY HOUR + GAME
Saturday, June 23, 2018
Pre-Game Happy Hour at 5 p.m. | Game at 7:30 p.m.
Join the Kansas City Alumni Chapter for happy hour and a Sporting KC game on June 23! The Happy Hour will be held at Chili's Grill & Bar beginning at 5 p.m. The Chapter will provide appetizers. Game time is 7:30  p.m. at Children's Mercy Park (Sporting KC Arena). Feel free to join us at happy hour, just the game, or both! We hope to see you there while we cheer Sporting KC to victory against the Houston Dynamo!
The happy hour is free, and tickets can be purchased online. Tickets are $25 for Chapter Members and $35 for Non-members.
Questions? Please contact Alison Mayer or the Office of Advancement at 800-452-6678.