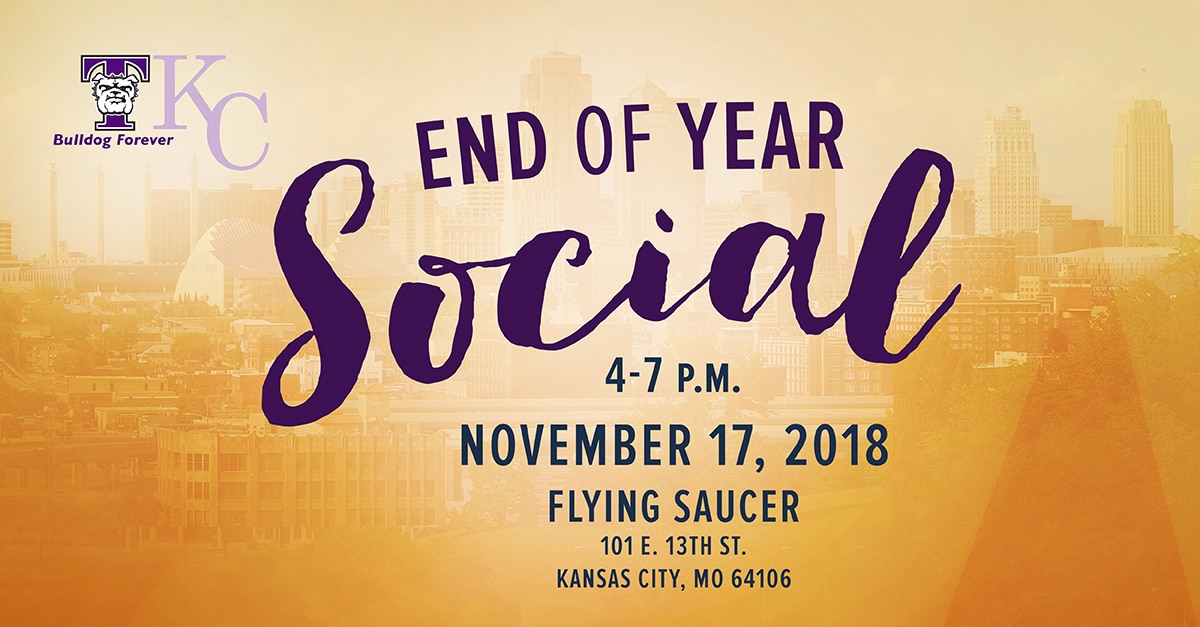 END OF YEAR SOCIAL
Saturday, November 17, 2018 | 4 – 7 p.m.
Flying Saucer, 101 E 13th St. | Kansas City, MO 64106
Please join the Kansas City Alumni Chapter for the end of year social! As another great year for the Kansas City Truman Alumni Chapter winds down, this is a special opportunity to celebrate with fellow alumni and catch up with Bulldogs from the area. Tickets can be purchased through the alumni store and cost $15 for Chapter members and $20 for non-members. Ticket prices include appetizers and a drink.
Questions? Please contact JoEllen Engelbart or the Office of Advancement at 800-452-6678 with any questions. Purchase tickets through the online alumni store by Saturday, November 10, 2018.