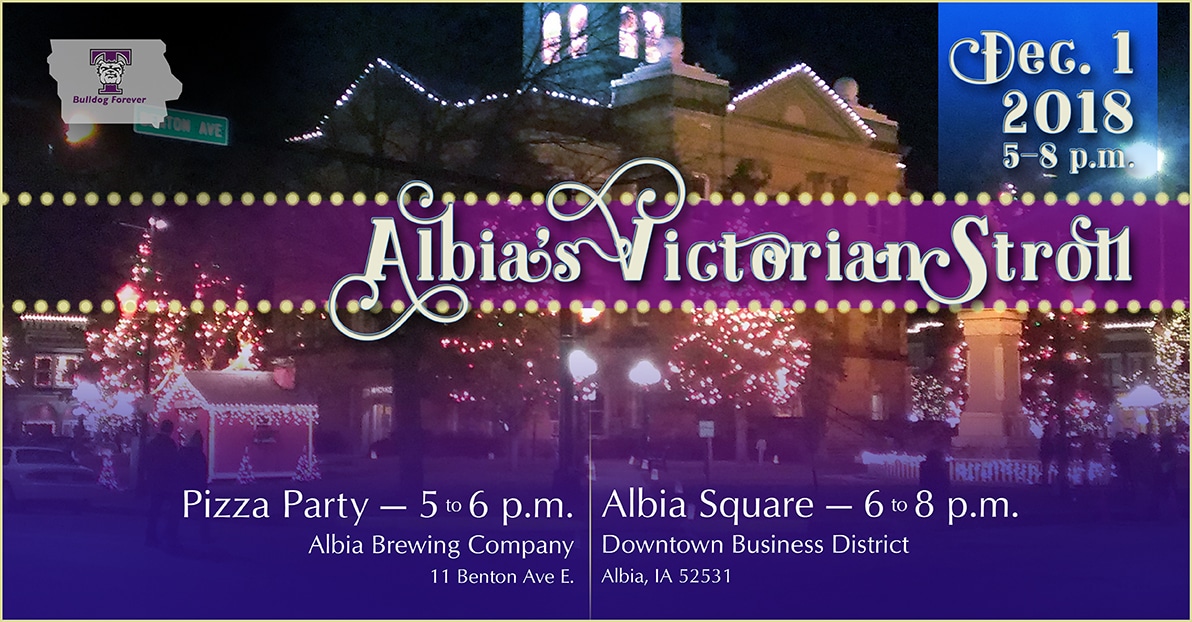 ALBIA VICTORIAN STROLL
Saturday, December 1, 2018 | 5 – 8 p.m.
Join the Iowa Alumni Chapter for an evening in Albia! The evening starts with a pizza party at 5 p.m. at the Albia Brewing Company, a restaurant owned by a Truman graduate. The cost of the pizza party is $5 for chapter members and $7 for non-members. After dinner, the group will continue on to Albia's Business District to enjoy the Victorian Stroll. The Stroll includes "living" Christmas cards in the windows, holiday lighting, caroling, baked goods, the Festival of Trees and volunteers in Victorian costumes. There's something for everyone. We hope to see you, your family and friends!
Interested in attending? Purchase tickets by Monday, November 26, through the online alumni store. Contact the Office of Advancement at (800) 452-6678 with any questions.